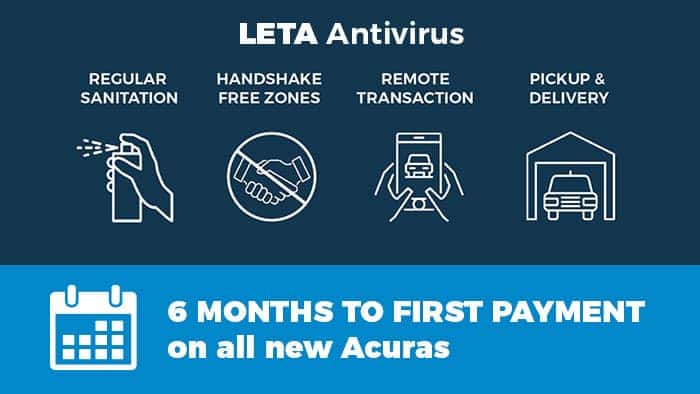 LETA Antivirus
NO PAYMENTS FOR 6 MONTHS Buy now, pay later
At-home Test Drives We bring the car to you
At-home Delivery Buy 100% From Home
LETA for LIFE LIFETIME: Warranty, Car Washes, Pickup/Delivery, and Tech Support
Frank Leta is taking every precaution to provide the safest shopping experience when buying a new vehicle.  We are offering at-home test drives and at-home car buying upon request.  We are also offering 6 months to first payment on all new Acuras.
Plus, when you shop at Frank Leta Acura, you get lifetime warranty on all new Acuras, car washes for life, service pickup and deliver, and lifetime tech support as long as you own the vehicle.
Let us know if there is anything we can do to assist further!