How Does Acura Drive in the Snow?
When you think of luxury vehicle performance, you likely think of smooth, almost skate-like motion. This is certainly what you're after in many cases, but the last thing you want when the cold winds blow snow your way is to feel like you're gliding. Instead, you're after sure-footed traction that gives you the confidence that comes with feeling rooted and in control.
Fortunately, that's exactly what you'll find with Acura's Super Handling All-Wheel Drive (SH-AWD) system. Available on the 2019 Acura RDX, MDX, and TLX at our St. Louis Acura dealership, this system is designed to give you the ultimate sport handling experience.
Confidence in Any Weather
Typically, all-wheel drive systems work to balance the power distribution between the front and rear wheels. Acura's SH-AWD system takes things one step further, distributing power not just between the front and rear wheels, but also between each of the rear wheels. This determination is based on wheel speed and steering, allowing the system to optimize traction even while turning or maneuvering.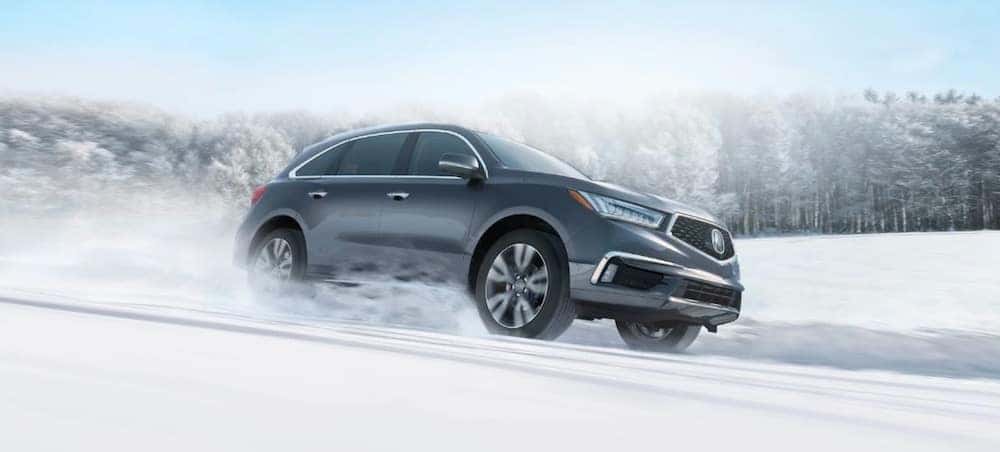 The result is a ride that feels firmly planted on the road, even in less-than-ideal driving conditions. When snow or sleet come your way, you can feel confident in your Acura's performance. In dry conditions, you can look forward to the excitement of boosted high-performance handling.
This system shifts power seamlessly, ranging from 90% power in the front while cruising, to 45% power in the rear wheels while accelerating, to 70% power in the rear wheels while turning and accelerating. The end result is an intelligent vehicle that adapts to the environment and leaves you feeling in control no matter what sort of weather comes your way.
Ready to take control behind the wheel? The team at Frank Leta Acura in St Louis is here to help. Be sure to contact us by calling (314) 849-4444 today to schedule a test drive.