Frank Leta St. Louis Acura Lease Return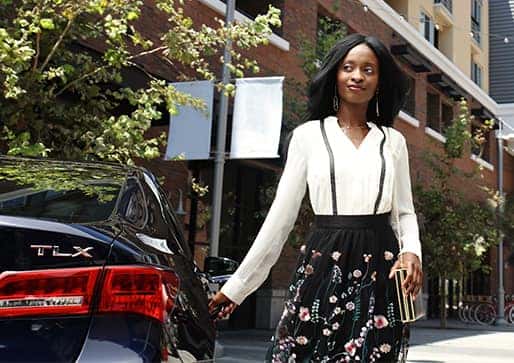 As your Acura lease is coming to a close, now's the perfect time to consider your options for how you'll wrap it up. Whether you're eyeing a new Acura model or simply want a brand-new edition of what you're currently driving, Frank Leta Acura is here to help! When you reach the final six months of your lease, we invite you to explore your three options below:
View Acura Inventory in St Louis
Acura Financial Services Purchasing vs. Leasing
Option 1 | Return Your Acura and Lease a New One
It's easy to return your Acura and lease a new Acura model in St. Louis if you find yourself wanting to continue your Acura experience at the end of your current lease. Six months before your final lease payment, schedule a vehicle inspection at our St. Louis Acura dealership and take a look at our extensive inventory of new Acura models for sale. Feel free to use this time to schedule a test drive and ask our knowledgeable sales team questions about our fleet of Acura models to ensure you find the vehicle that's right for you.
Option 2 | Purchase Your Leased Acura
Unable to part from your current ride? You don't have to! If you love your Acura model, there's no need to have it inspected. Simply notify the Acura Lease Maturity Center of your intent to purchase the vehicle and request a payoff quote to purchase your leased Acura by calling Acura Financial services at (866) 777-6495.
Our St. Louis Acura dealer understands how hard it can be to determine whether to purchase or lease your next Acura, as it can depend on a variety of factors, such as your financial situation, driving habits, as well as personal preference. What may work for you may not be best for the next person, which is why our friendly, financial experts are more than happy to help you determine which option is better suited for your needs.
Option 3 | Return Your Leased Acura
It's simple and stress-free to return your leased Acura to Frank Leta Acura if you decide to turn in your ride. Six months before your lease end, schedule a vehicle inspection through Acura Financial Services and let them know of your decision. Don't forget to contact our team at Frank Leat Acura for assistance with paperwork and to make an appointment to return your vehicle.
What Will You Need to Return Your Lease in St. Louis to Frank Leta Acura?
All keys to the vehicle
Owner's Manual and maintenance records
Vehicle Return Receipt
Vehicle Inspection Report
Receipts for completed repairs
By following these steps and choosing an option above, you can ensure your path to lease-end is a breeze! If you have any questions or want to learn more information about the lease return process, feel free to stop by for a visit or contact us at Frank Leta Acura.