Test Drive An Acura in St. Louis
Well-known for exceptional performance and unbeatable luxury, every model in the Acura vehicle lineup is as stunning as it is capable. Their dashing good looks can make it tough to select just one vehicle, but when it comes to finding your dream car, our St. Louis Acura dealer has plenty of tips and tricks to make sure your desired vehicle is truly right for you.
Why Should You Test Drive An Acura Before You Buy?
Photos can only tell you so much, and although a particular vehicle may seem ideal, the best way to ensure that your next car is the perfect fit is to research and physically get behind the wheel. You don't need to know all the specifics when you visit our Acura dealership in St. Louis and our 48-hour exchange policy always grants peace of mind, but having a list of important features can be helpful so you don't forget anything while you're checking out our inventory of new Acura vehicles for sale. Whether it's innovative technology or the intuitive safety features Acura has come to be known for in their quest to create a zero-collision society, a checklist helps make sure you're honing in on your needs.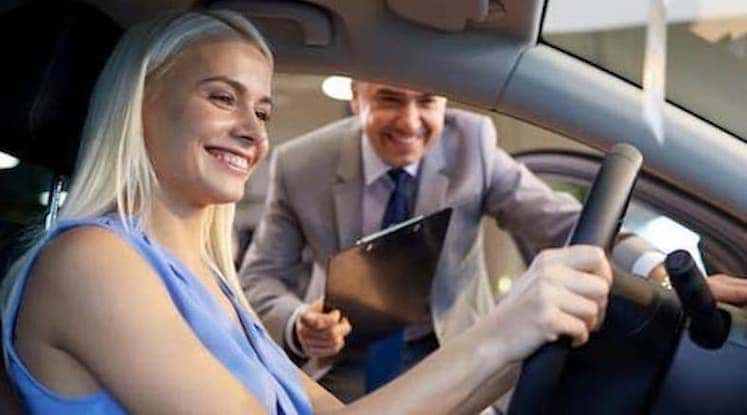 How Do I Test Drive An Acura At Frank Leta Acura?
To truly get the most out of your test drive, we recommend first scheduling an appointment before arriving at the dealership to alleviate wait times. Then, once you're behind the wheel, take a moment to check the comfort as well as how easy it is to enter and exit the vehicle. It's important to ensure you're comfortable, especially if you spend a long time commuting or driving.
Perhaps the most important step in the test drive process is to evaluate how each vehicle performs. Take the car for a spin over terrain that best matches your daily driving requirements. For example, if you have a highway commute, take a detour onto the freeway and see how the vehicle accelerates and drives at higher speeds. During your test drive, pay close attention to the performance and handling to determine which car best matches your vehicle requirements.
Discover The Perfect Acura For You in St. Louis
When you've finished the test drive, be sure to take some time to reflect on the vehicle's strengths and weaknesses and ensure you're confident in your final purchasing decision. To learn more about our incredible inventory of luxury Acura vehicles or to schedule a test drive of one, please don't hesitate to contact us at Frank Leta Acura today!