Why Buy A Demo Car From Frank Leta Acura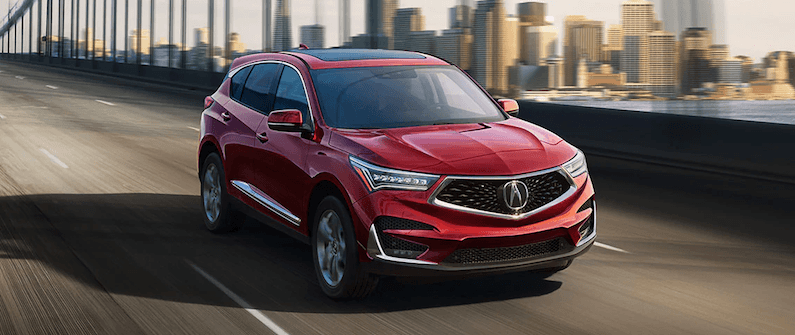 If you've recently visited our Acura dealership in St. Louis or browsed our website online, then you might've come across our great selection of Acura demo cars for sale. Sometimes referred to as an executive vehicle, a demonstrator or "demo" car is a new vehicle that has been driven, either by a member of our team or for test drives, but never registered. These Acura models are competitively-priced and provide a great way for auto shoppers to get a taste of luxury for less. Read on to discover all the benefits and advantages that come from buying a demo car at Frank Leta Acura in St. Louis!
What Is A Demonstrator Car?
Not to be confused with a used or certified pre-owned model, a demonstrator car is a new vehicle that has been driven but never properly registered to another individual. At Frank Leta Acura, our demo vehicles are typically driven on a regular basis by members of our sales team. By experiencing the vehicle first-hand, our team is better equipped to address customer concerns and can answer any questions you may have regarding ride quality, features, and more! Some of the demonstrator vehicles at our St. Louis Acura dealership are also utilized in customer test drives as well as loaner vehicles in our Acura service department for those who need to keep their ride overnight.
What Are The Perks Of Buying A Demo Car In St. Louis?
Our inventory of demonstrator cars are available in several different styles with a variety of features and provides a smarter way for drivers to join the Acura family. Gently-used with low-mileage, these vehicles have been inspected and maintained by our certified technicians and driven personally by our staff, so you can feel confident buying a like-new Acura model. With additional perks like better vehicle warranty and significant savings through our exceptional demo deal specials, purchasing a demo car from Frank Leta Acura ensures you can experience a dependable, luxurious vehicle for less than imagined!
Why Should St. Louis Shoppers Choose Frank Leta Acura For Their Next Vehicle?
Shopping for a vehicle is a big undertaking, but Frank Leta Acura works hard to alleviate the process and provide a car-buying experience like no other. Our St. Louis Acura dealer is committed to customer service and is a cut above the rest, as demonstrated by our variety of dealership advantages, like the Leta Loyalty Program and Leta Referral Program! Whether you're visiting our state-of-the-art Acura service center, seeking financing assistance from our experienced financial consultants, or browsing our exceptional selection of new, pre-owned, and certified pre-owned Acura vehicles, you can be assured our team will go the extra mile to ensure your satisfaction.
Explore All Your Options At Frank Leta Acura In St. Louis
Purchasing a demonstrator car from Frank Leta Acura is an excellent way to acquire your dream car. For more information on our available demo deal specials or to schedule a test drive of a particular model, contact the team at Frank Leta Acura today. We look forward to helping you find your next new ride!