Car Buying Perks in St. Louis: Buy Your Way and Price Match Guarantee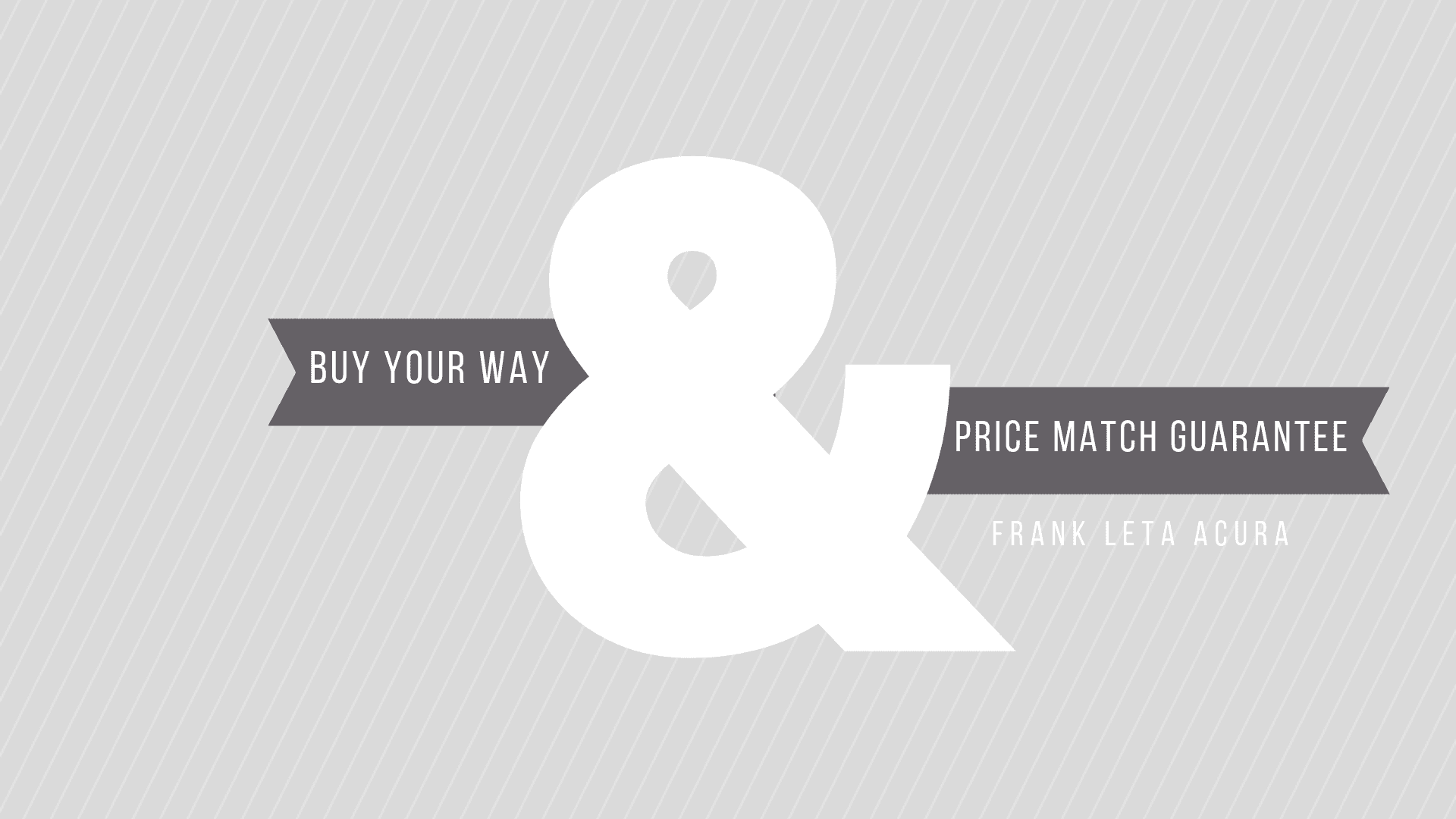 So, it's time for you to buy a car. Once you decide on whether you're purchasing a new or used vehicle, the next decision you're likely making is where to purchase the car. At Frank Leta Acura, we like to provide you with as many reasons as possible for you to purchase from us versus any other dealer in town. We believe purchasing something as important as a vehicle should come with some perks, which is why we provide options like buying your way and price match guarantee.
Frank Leta Acura Car Buying Perk: Buy Your Way
We believe you should have options when it comes to buying your car. We're not talking about options like which make or model to choose, or what color you'd really love–we're talking about whether you want to come into our dealership to browse our selection, or do everything from the comfort of your home or office (and yes, we know that you online shop at work–we won't tell).
Finalizing pricing is often the part of the car buying process that people dislike the most. Notoriously, dealerships have made you go through the "back and forth" negotiation process, where the representative you're working with acts as a liaison between you and their manager–making the pricing conversation awkward and difficult as you're sending messages through a middle man. We don't do that at Frank Leta Acura. In fact, not only do we cut out the middle man entirely, we make it possible for you to finalize your price online without ever stepping foot in our showroom. Bye bye, awkwardness!
Another important part of the process is finding out what value you're going to get for your trade-in, because after all, that's that much more money for you to put towards the purchase of your new vehicle, and who doesn't need that? Not only can you finalize the price of the vehicle you're interested online, you can obtain the value for your trade-in online as well!
But what about financing? Should I lease a car, or buy one? Should I buy a new car or a pre-owned? Whatever decision you decide to make, we can help you make it and even secure your financing all without you having to step foot out of your home. It doesn't get more convenient than that.
Frank Leta Acura Car Buying Perk: Price Match Guarantee
You've learned about our "buy your way" perks when you purchase a vehicle with us, but did you know we also guarantee the same price as any competitor? We understand that negotiating is your least favorite part of buying a car, and honestly, we don't love it either. So, we adjust our prices daily to ensure we're the most competitive on the market, but if for some reason you find a better price somewhere else–even after you've purchased from us–we'll match it! And that's a promise.
So, if these perks still aren't enough to entice you to stop by and get to know us, then check out several other perks we also offer to our incredible customers here. Ready to schedule a test drive or begin the search for your dream car? Simply fill out our form here and one of our specialists will reach out to you shortly.