Meet Our Employee of the Month: Adam Colvin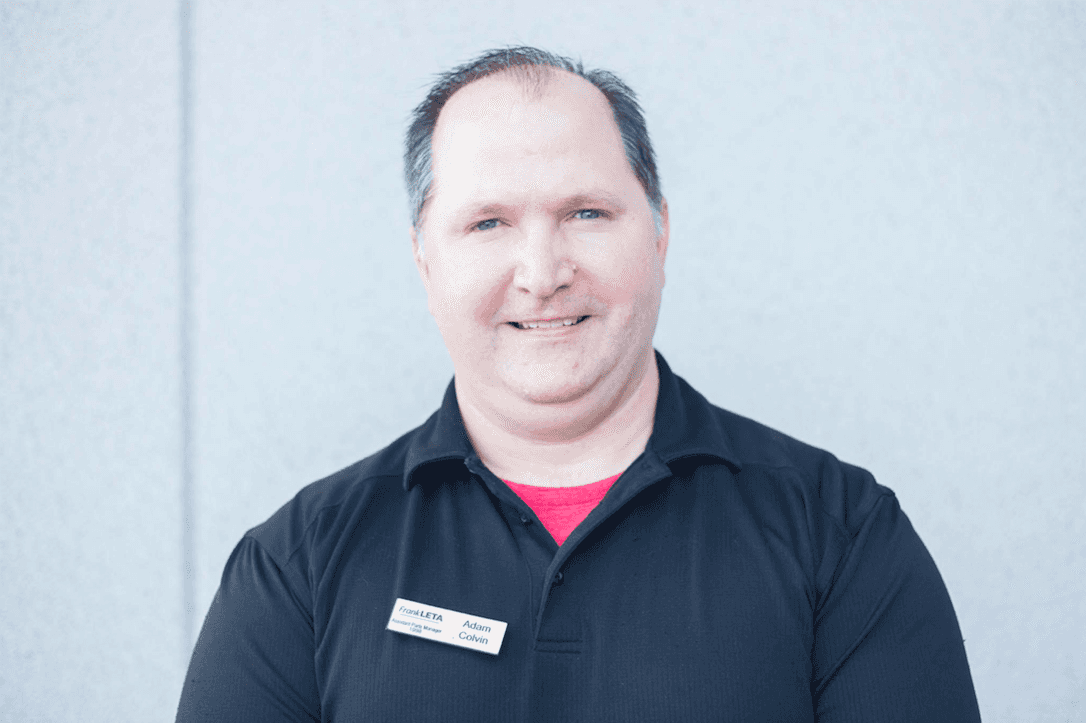 If you've ever purchased a part for your car through our service department, you've likely worked with this fella. He's constantly bringing a positive attitude to the day, and for this reason (among many others), Adam is our employee of the month!
Here's a little Q&A with Adam to get to know him a little better!
Q. How long have you worked in the automotive industry? 
A. "22 years!"
Q. What made you choose to work for Frank Leta?
A. "I was introduced to Frank Leta when delivering parts here from CarQuest."
Q. Name one thing you can't get through your workday without. 
A. "A strong cup of coffee."
Q. What are the three most important things in life to you?
A. "Family, health, and good friends."
Q. You're on your lunch break and can eat at any restaurant in St. Louis–where would you go? 
A. "That's A Nice A Pizza."
Q. What's your favorite thing to hear from a customer? 
A. "When you have a long time customer return and request you."
Q. You have a free Saturday–what do you spend it doing? 
A. "Anything outdoors with my family."
Q. Finish this sentence: "If I wasn't working in the automotive industry, I would be doing ______________". 
A. "I would own a restaurant or bar by the ocean."
Q. What is one thing people would be surprised to learn about you?
A. "I enjoy painting my house and drawing pictures."
Congratulations on being named employee of the month, Adam! Want to get to know us more? Follow us on Facebook, Twitter, and Instagram!