Meet Our Employee of the Month: Jake Lloyd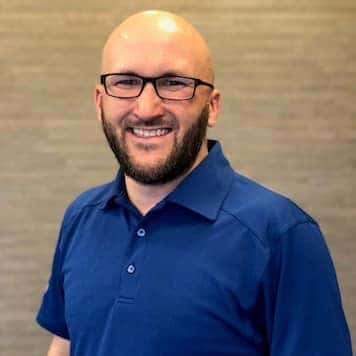 When it comes to choosing who our beloved employee of the month will be, one thing we take into great consideration is attitude. Not only is Jake a phenomenal internal service advisor, he also displays the most positive and upbeat attitude when he comes into work every single day, which is why he is our April employee of the month!
Check out the below Q&A to get to know Jake a little better!
Q. How long have you worked in the automotive industry? 
A. "12 years."
Q. What made you choose to work for Frank Leta?
A. "Initially because it was close to home, but I quickly realized I loved the company."
Q. Name one thing you can't get through your workday without. 
A. "Clicking my pen!"
Q. What are the three most important things in life to you?
A. "Family, friends, and experiencing new things."
Q. You're on your lunch break and can eat at any restaurant in St. Louis–where would you go? 
A. "The Shaved Duck."
Q. What's your favorite thing to hear from a customer? 
A. "That they love the vehicle they purchased or the service we provided."
Q. You have a free Saturday–what do you spend it doing? 
A. "Hunting/fishing or just being outside."
Q. Finish this sentence: "If I wasn't working in the automotive industry, I would be doing ______________". 
A. "Something in the outdoors industry!"
Q. What is one thing people would be surprised to learn about you?  
A. "I almost lost one of my feet to a staph infection in my early 20's."
Congratulations on being named employee of the month, Jake! Want to get to know us more? Follow us on Facebook, Instagram, and Twitter!