Meet Our Employee of the Month: Jeremy Weibrecht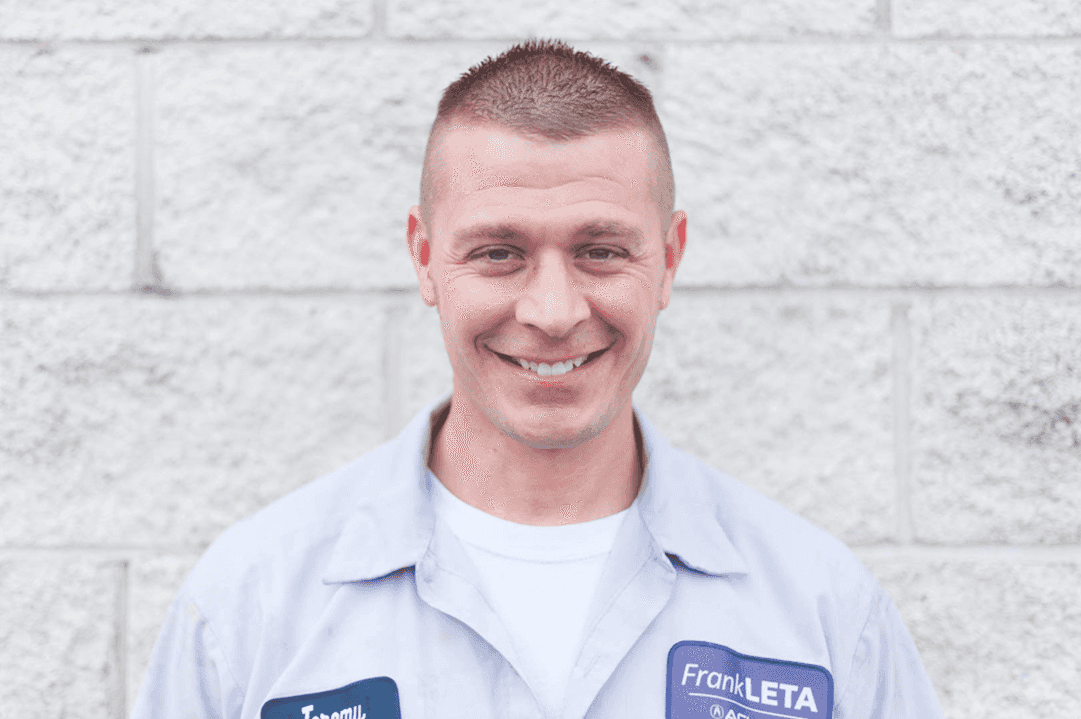 The likelihood of having met our August employee of the month is relatively slim, considering he works behind the scenes making repairs under the hood instead of working with our clients face-to-face, but now is your chance to meet Jeremy Weibrecht!
I caught up with Jeremy back in the shop for a quick Q&A. Here's what I found out…
Q. How long have you worked in the automotive industry? 
A. "I've been in the industry for over 16 years."
Q. What made you choose to work for Frank Leta?
A. "I decided to leave independent shops. I knew I wanted to work for Honda/Acura. I was surprised when I got the call. I've never been so happy to come to work!"
Q. Name one thing you can't get through your workday without. 
A. "Music."
Q. What are the three most important things in life to you?
A. "Hardwork, kindness, and family."
Q. You're on your lunch break and can eat at any restaurant in St. Louis–where would you go? 
A. "To the fridge! I don't like to eat out, but if I had to choose, Citizen Kane's."
Q. What's your favorite thing to hear from a customer? 
A. "'Thank you for your help.' Some customers just want a tech's point of view on the situation and then leave happy."
Q. You have a free Saturday–what do you spend it doing? 
A. "I'm out hiking, running, weight lifting, or spending time with my family."
Q. Finish this sentence: "If I wasn't working in the automotive industry, I would be doing ______________". 
A. "Construction."
Q. What is one thing people would be surprised to learn about you?  
A. "I'm very quiet and reserved around people I don't know."