Meet Our Employee of the Month: Jordan Anderson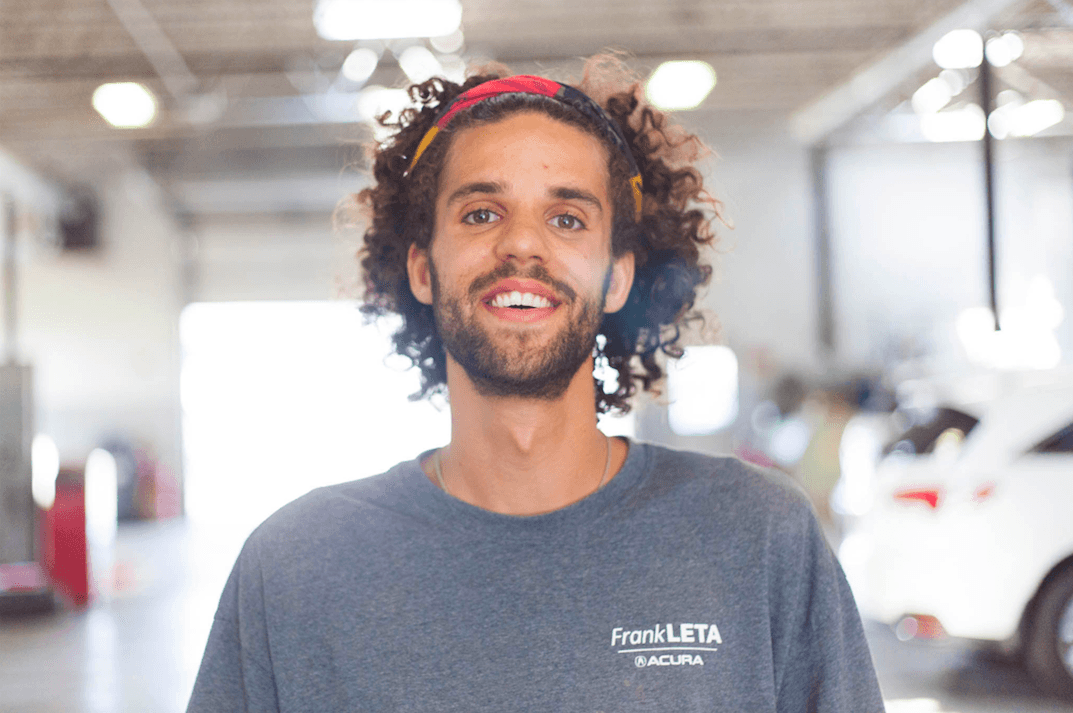 Is there anything better than a consistently smiling face and upbeat attitude floating around your place of work? The answer is most certainly no and that's exactly what Jordan is at our store.
But he's not just an awesome person to have around, he's our September employee of the month! I caught up with Jordan for a quick Q&A to get to know him better, and here's what I found out…
Q. How long have you worked in the automotive industry? 
A. "I've worked for Frank Leta since February. Grand total, I've been working around cars close to four years–on and off."
Q. What made you choose to work for Frank Leta?
A. "I'm a fan of Acura and have been for a while. It's also nice being part of a good family of business-minded people who smile and are happy to be here."
Q. Name one thing you can't get through your workday without. 
A. "Lunch breaks!"
Q. What are the three most important things in life to you?
A. "Making sure I'll be able to take care of my mother someday, being able to travel the world, display art and feel the energy from different people all over the world, and being able to go 'off the grid', mind my own business, and enjoy the beauty in front of us."
Q. You're on your lunch break and can eat at any restaurant in St. Louis–where would you go? 
A. "The Vine on Grand."
Q. What's your favorite thing to hear from a customer? 
A. "I like your hair!"
Q. You have a free Saturday–what do you spend it doing? 
A. "Eating, doing laundry, riding my bike, seeing the family, and spinning some records."
Q. Finish this sentence: "If I wasn't working in the automotive industry, I would be doing ______________". 
A. "Tending to a few acres with goats, geese, cats and dogs, while learning to help my community."
Q. What is one thing people would be surprised to learn about you?  
A. "I went to Jerusalem in 2013 for two weeks."
Congratulations on being named employee of the month, Jordan! Want to get to know us more? Follow us on Facebook, Instagram, and Twitter!