Meet Our Employee of the Month: Josh Dennison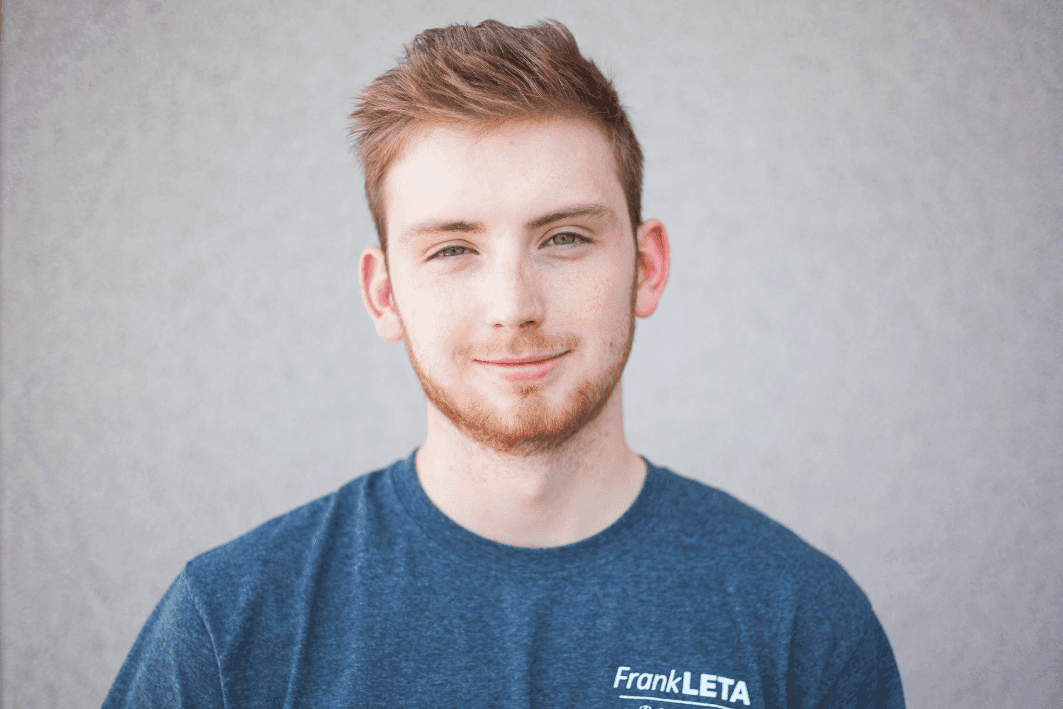 It's always nice to pull up to a business and be greeted by a smiling face, isn't it? Well, if you've ever pulled your car into our service bay, you've likely been greeted by the smiling face of our April employee of the month, Josh Dennison!
I caught up with Josh for a little Q&A and to congratulate him on being our featured employee! Here's a little bit more about Josh…
Q. How long have you worked in the automotive industry? 
A. I've worked at Frank Leta for a little over two years.
Q. What made you choose to work for Frank Leta?
A. I needed a job at the time and just applied!
Q. Name one thing you can't get through your workday without. 
A. Making at least one customer leave with a smile.
Q. What are the three most important things in life to you?
A. Being happy, earning an income, and doing something I enjoy.
Q. You're on your lunch break and can eat at any restaurant in St. Louis–where would you go? 
A. SYBERG'S!
Q. What's your favorite thing to hear from a customer? 
A. That I was respectful and helped fix their issue.
Q. You have a free Saturday–what do you spend it doing? 
A. Spending time with my girlfriend and enjoying the weather!
Q. Finish this sentence: "If I wasn't working in the automotive industry, I would be doing ______________". 
A. I'm not sure; simply working somewhere to provide an income until I finish college.
Q. What is one thing people would be surprised to learn about you?  
A. That I'm a very caring person.
Congratulations on being named employee of the month, Josh! Want to get to know us more? Follow us on Facebook, Instagram, and Twitter!