Meet Our Employee of the Month: Katie Eddings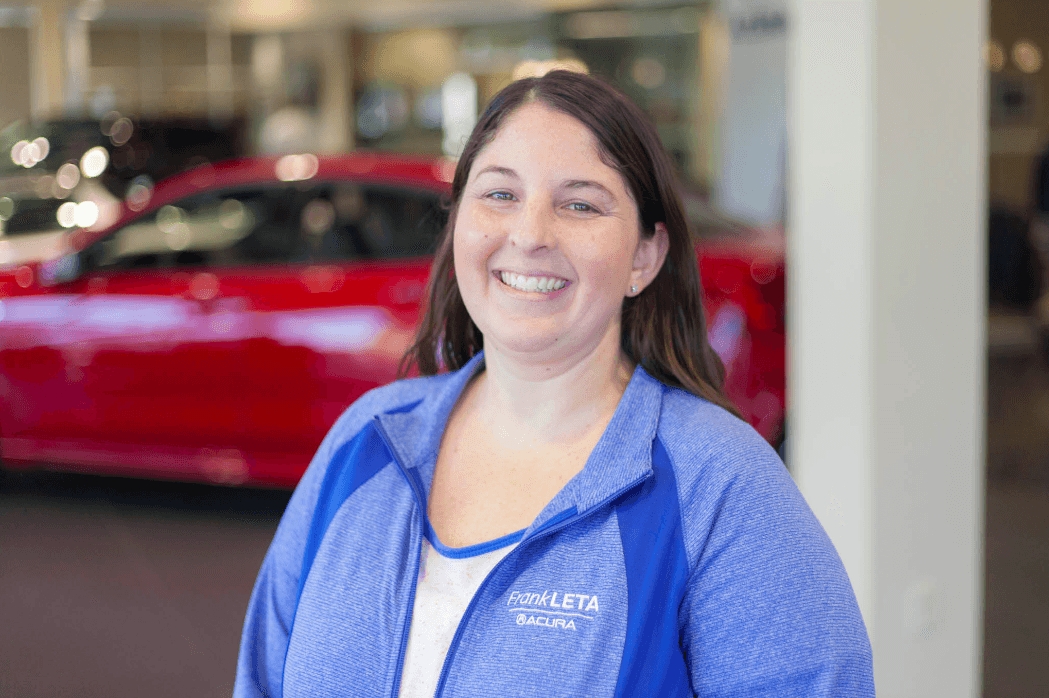 Every company has that vital employee who keeps the place running from behind the scenes, putting out fires and handling the important day-to-day tasks. Our November employee of the month happens to be that person–Katie Eddings!
Katie is not only our office manager, but she's also an incredibly kind and generous coworker. I caught up with Katie to get to know her a little bit better and here's what I found out!
Q. How long have you worked in the automotive industry? 
A. "16 years!"
Q. What made you choose to work for Frank Leta?
A. "The fact that it's a family-oriented business and located so close to my home."
Q. Name one thing you can't get through your workday without. 
A. "Caffeine (preferably coffee)!"
Q. What are the three most important things in life to you?
A. "My family, our health, and our future."
Q. You're on your lunch break and can eat at any restaurant in St. Louis–where would you go? 
A. "Chipotle."
Q. You have a free Saturday–what do you spend it doing? 
A. "Spending time with my kids and doing something fun as a family."
Q. Finish this sentence: "If I wasn't working in the automotive industry, I would be doing ______________". 
A. "I would be traveling the world and helping the less fortunate."
Q. What is one thing people would be surprised to learn about you?  
A. "I'm a lefty!"
Congratulations on being named employee of the month, Katie! Want to get to know us more? Follow us on Facebook, Instagram, and Twitter!