Meet Our Employee of the Month: Mike French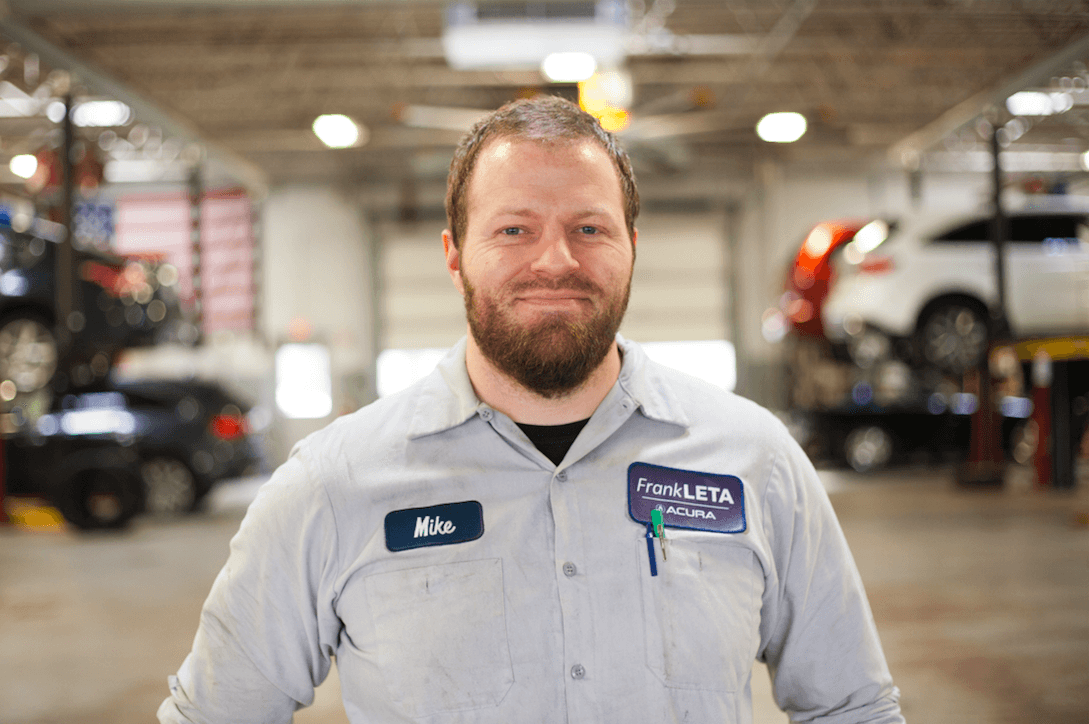 You may not see the faces of our service department often, as they're our behind-the-scenes heroes, but allow us to introduce you to Mike! Not only is Mike one of our talented service technicians, he also happens to be our January employee of the month!
I chatted with Mike for a bit to allow you to get to know him a little better! Here's what he said…
Q. How long have you worked in the automotive industry? 
A. "I've worked in the automotive industry for 18 years now!"
Q. What made you choose to work for Frank Leta?
A. "I chose Frank Leta because I really enjoy working on Acuras and Hondas."
Q. Name one thing you can't get through your workday without. 
A. "Coffee!"
Q. What are the three most important things in life to you?
A. "My mother, my dogs, and my girlfriend."
Q. You're on your lunch break and can eat at any restaurant in St. Louis–where would you go? 
A. "Blues City Deli."
Q. What's your favorite thing to hear from a customer? 
A. "Anything positive about their experience with us!"
Q. You have a free Saturday–what do you spend it doing? 
A. "If it's nice outside, then riding my bike on a trail or hiking."
Q. Finish this sentence: "If I wasn't working in the automotive industry, I would be doing ______________". 
A. "Something active. I have to stay moving!"
Q. What is one thing people would be surprised to learn about you?  
A. "I love to cook."
Congratulations on being named employee of the month, Mike! Want to get to know us more? Follow us on Facebook, Instagram, and Twitter!