Meet Our Employee of the Month: Sean Brady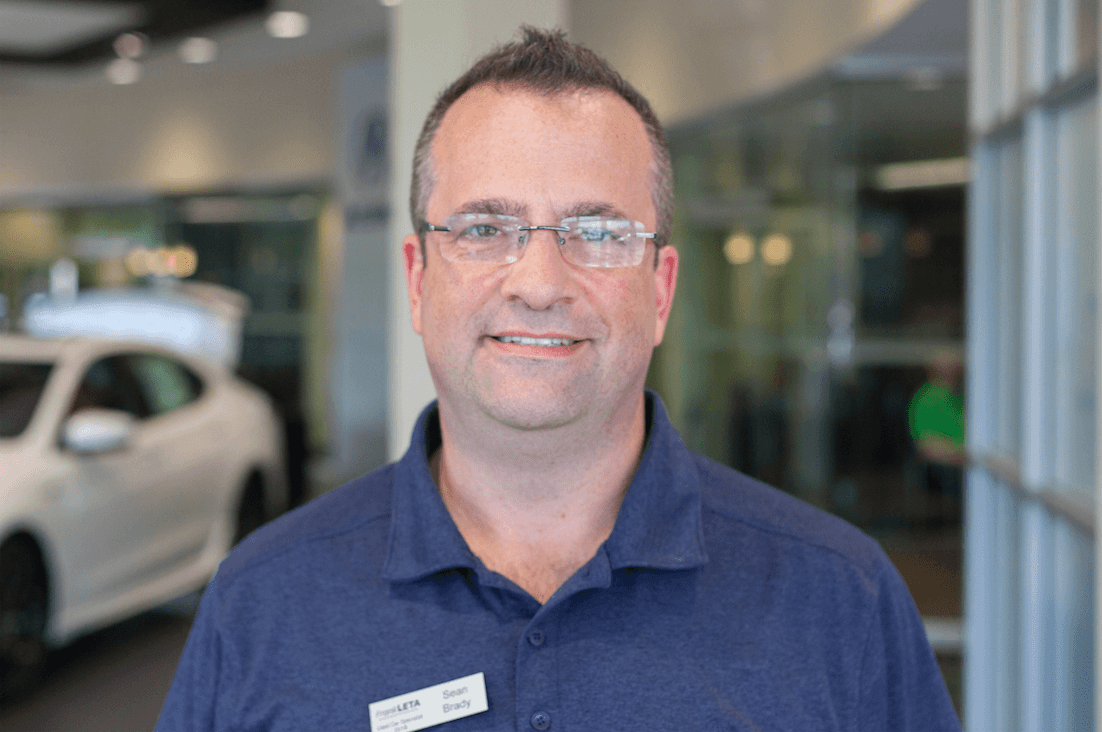 If you're in the market for a new car, Sean can easily point you towards the car of your dreams, or if you're dying to shake the hand of our June employee of the month, Sean can help you with that, too!
I sat down with Sean for a little Q&A to give our customers some insight into who our employee of the month is…
Q. How long have you worked in the automotive industry? 
A. Six months.
Q. What made you choose to work for Frank Leta?
A. I liked the management and philosophy.
Q. Name one thing you can't get through your workday without. 
A. A Polar Pop Diet Pepsi!
Q. What are the three most important things in life to you?
A. My son, my other son, and my wife.
Q. You're on your lunch break and can eat at any restaurant in St. Louis–where would you go? 
A. Annie Gunn's.
Q. What's your favorite thing to hear from a customer? 
A. That I made it an easy and fun process to buy a car .
Q. You have a free Saturday–what do you spend it doing? 
A. BBQing and hanging by the pool!
Q. Finish this sentence: "If I wasn't working in the automotive industry, I would be doing ______________". 
A. Sales of some kind.