Meet Our Employee of the Month: Steven Goldstein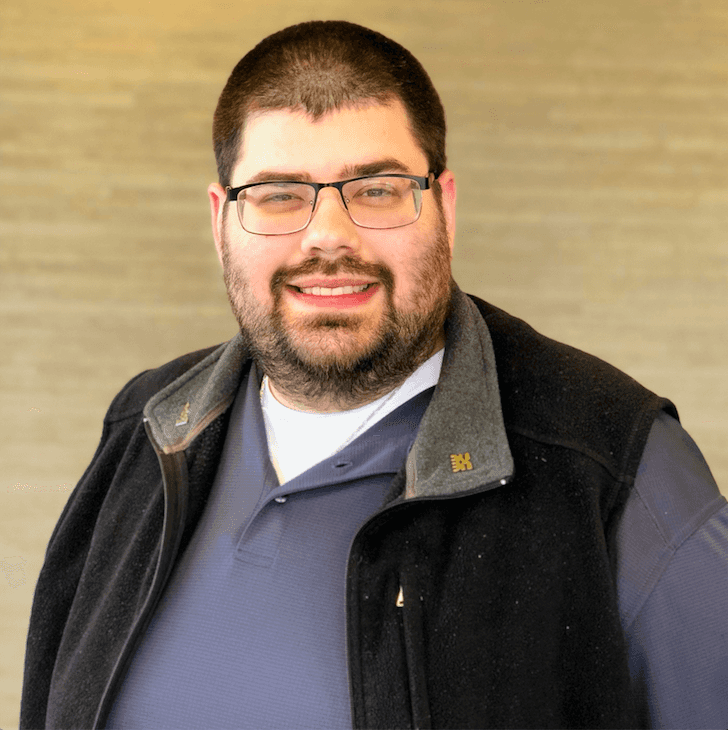 If you've seen a smiling face around our dealership, it's likely been that of Steven Goldstein. Steven's positive attitude is contagious to everyone he comes into contact with, so it's no wonder he's our chosen July employee of the month!
I caught up with Steven for a little Q&A to find out a little bit more about his hobbies and favorite things…
Q. How long have you worked in the automotive industry? 
A. "I have been in the industry for a little over a year and a half."
Q. What made you choose to work for Frank Leta?
A. "The company has a great reputation. So when I saw that they had an opening, I applied!"
Q. Name one thing you can't get through your workday without. 
A. "My wonderful boss, Jen, and my amazing coworkers Irma, Dick, Nicole, and Blair."
Q. What are the three most important things in life to you?
A. "My family, friends and aquarium."
Q. You're on your lunch break and can eat at any restaurant in St. Louis–where would you go? 
A. "Yaya's Euro Bistro."
Q. What's your favorite thing to hear from a customer? 
A. "What a great company I work for and that I did a wonderful job assisting them."
Q. You have a free Saturday–what do you spend it doing? 
A. "A quiet day painting."
Q. Finish this sentence: "If I wasn't working in the automotive industry, I would be doing ______________". 
A. "Still working in Travel and Tourism."
Q. What is one thing people would be surprised to learn about you?  
A. "That when I was 24 years old I ran for city council of Chesterfield Missouri 4th ward."
Congratulations on being named employee of the month, Steven! Want to get to know us more? Follow us on Facebook, Twitter, and Instagram!