Meet Our Employee of the Month: Adam Italiano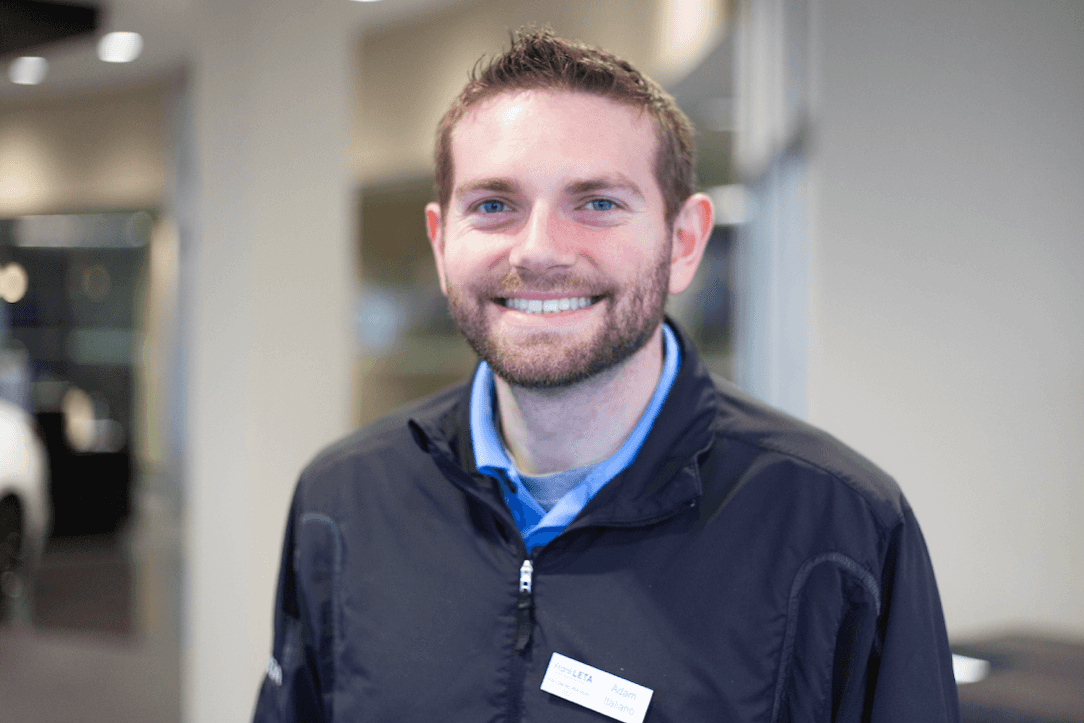 With today's pre-owned inventory being high in demand, Adam is busier than he's ever been as our pre-owned manager (and navigating this busyness during a global health pandemic!). He consistently excels at his work while lending a helping hand to his coworkers, which is precisely why he has been chosen as our July employee of the month!
We sat down with Adam for a *socially distanced* Q&A so that you can get to know him a bit better…
Q. How long have you worked in the automotive industry? 
A. "13 years!"
Q. What made you choose to work for Frank Leta?
A. "I was referred by my brother, Matt."
Q. Name one thing you can't get through your workday without. 
A. "Music."
Q. What are the three most important things in life to you?
A. "Family, career, and vacations."
Q. You're on your lunch break and can eat at any restaurant in St. Louis–where would you go? 
A. "La Fiesta Mexican restaurant."
Q. What's your favorite thing to hear from a customer? 
A. "I don't interact with many customers, but I like it when I hear how easy our car buying process is!"
Q. You have a free Saturday–what do you spend it doing? 
A. "Taking a long bike ride."
Q. Finish this sentence: "If I wasn't working in the automotive industry, I would be doing ______________". 
A. "I would own a toy/collectible store."
Q. What is one thing people would be surprised to learn about you?
A. "I have a large collection of Star Wars memorabilia!"
Congratulations on being named employee of the month, Adam! Want to get to know us more? Follow us on Facebook, Instagram, and Twitter!