Meet Our Employee of the Month: Blake Mercurio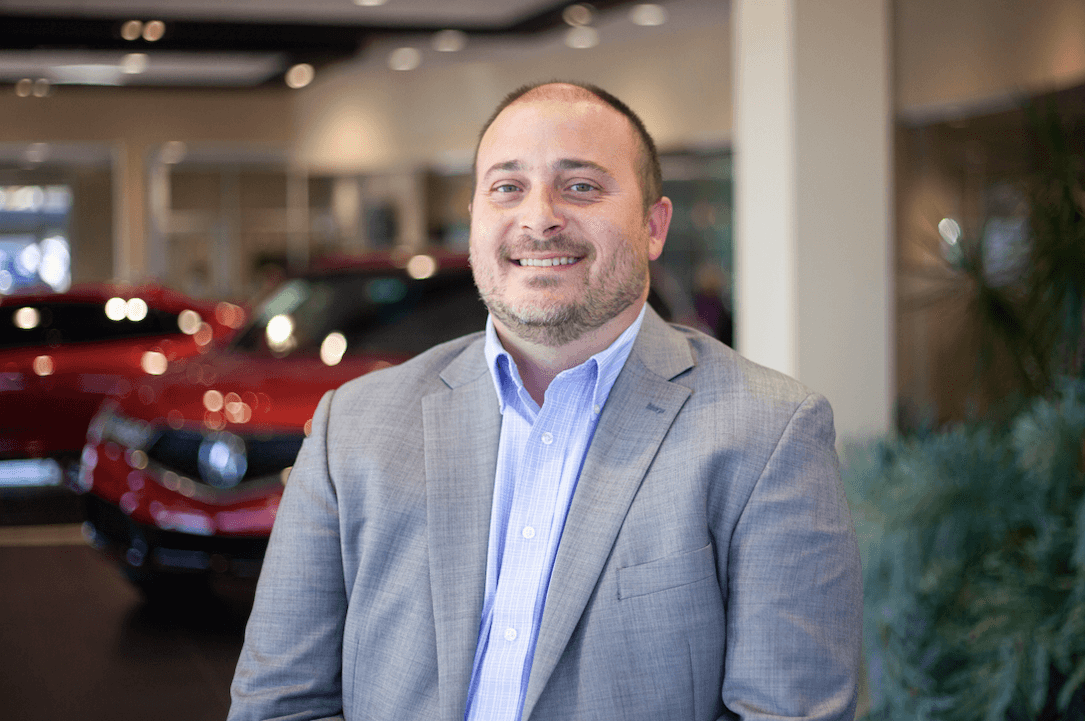 Blake has been a member of our team for several years, learning the ins and outs of every aspect of our sales process and helping to deliver the absolute best client experience to every customer who walks through our doors. His devotion to our clients and lighthearted attitude is why he's been selected as our November employee of the month!
We sat down with Blake for a little Q&A so that you can get to know him a little better…
Q. How long have you worked in the automotive industry? 
A. "12 years!"
Q. What made you choose to work for Frank Leta?
A. "I grew up down the street and heard great things about the company."
Q. Name one thing you can't get through your workday without. 
A. "A good laugh!"
Q. What are the three most important things in life to you?
A. "Family, friends, and music."
Q. You're on your lunch break and can eat at any restaurant in St. Louis–where would you go? 
A. "Gioas."
Q. What's your favorite thing to hear from a customer? 
A. "Thank you!"
Q. You have a free Saturday–what do you spend it doing? 
A. "Boating or golfing."
Q. Finish this sentence: "If I wasn't working in the automotive industry, I would be doing ______________". 
A. "Retired."
Q. What is one thing people would be surprised to learn about you?
A. "I'm a saxophone player."
Congratulations on being named employee of the month, Blake! Want to get to know us more? Follow us on Facebook, Instagram, and Twitter!