Meet Our Employee of the Month: Brendan Corley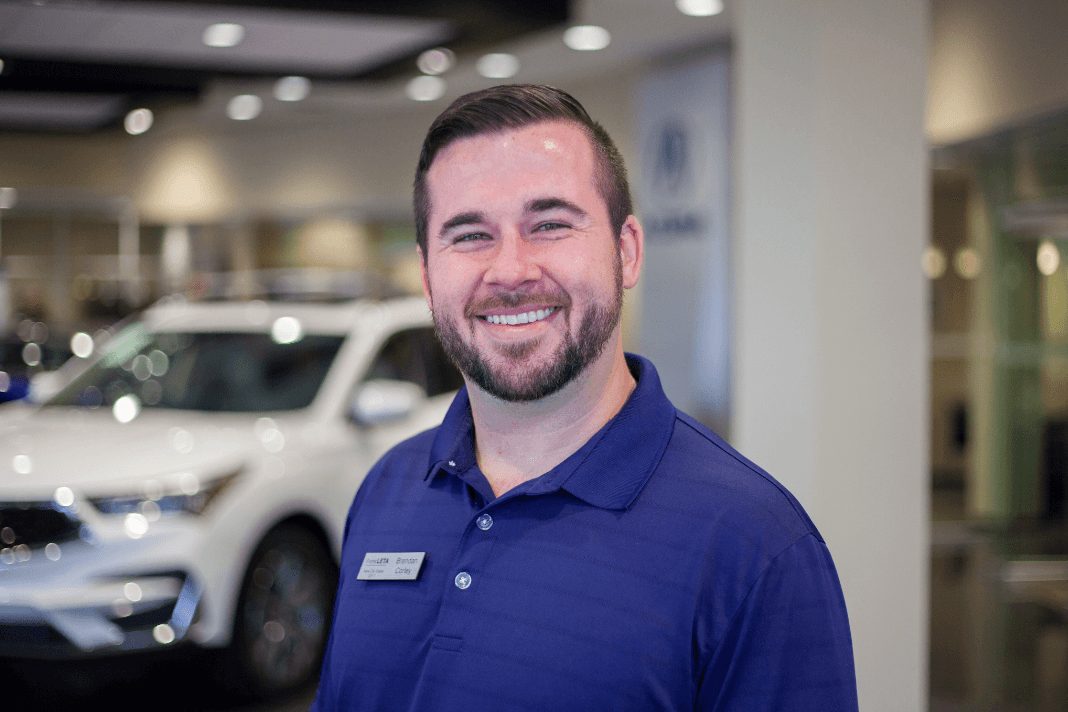 You may recognize Brendan from coming through our dealership at one point or another in the last couple years, or you may recognize his name from the countless 5-star reviews he's earned online from his spectacular customer service. Either way, Brendan Corley has proven to be an exceptional member of our sales team with a constant positive attitude, which is precisely why he is our December employee of the month!
To learn a little more about Brendan, check out his Q&A below…
Q. How long have you worked in the automotive industry? 
A. "I've worked in the automotive industry for two years and four months."
Q. What made you choose to work for Frank Leta?
A. "Both the culture and the atmosphere."
Q. Name one thing you can't get through your workday without. 
A. "Coffee!"
Q. What are the three most important things in life to you?
A. "My wife, my son, and my music."
Q. You're on your lunch break and can eat at any restaurant in St. Louis–where would you go? 
A. "Zia's."
Q. What's your favorite thing to hear from a customer? 
A. "I love when they say, 'I was not looking forward to this at all when I started, but somehow this has actually been fun!'"
Q. You have a free Saturday–what do you spend it doing? 
A. "Whatever family thing we have cued up for that weekend–there is always a family thing!"
Q. Finish this sentence: "If I wasn't working in the automotive industry, I would be doing ______________". 
A. "I would still be in the restaurant industry."
Q. What is one thing people would be surprised to learn about you?
A. "I play guitar in a metal band around STL!"
Congratulations on being named employee of the month, Brendan! Want to get to know us more? Follow us on Facebook, Instagram, and Twitter!