Meet Our Employee of the Month: Brianna Schatz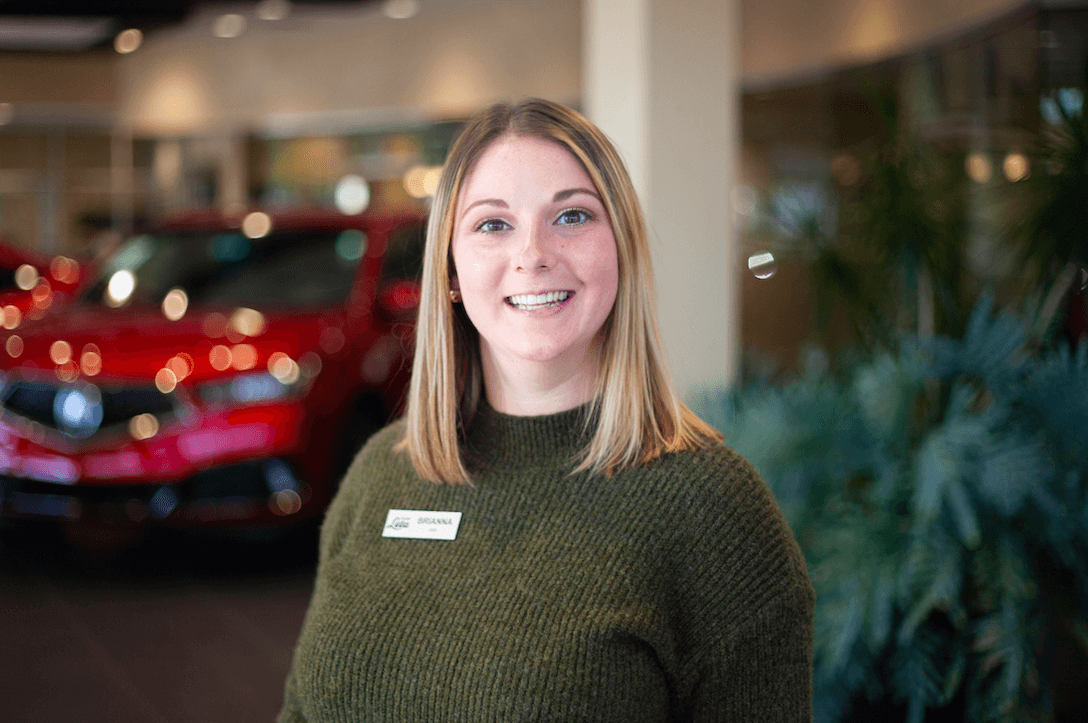 Every month our teams vote on who should receive the Employee of the Month title. Many factors go into deciding on who to choose, and for the first time ever we have a tie! So, for our first of two March Employees of the Month, we're introducing you to Brianna!
Brianna is one of our superb product specialists who assists customers in finding the perfect vehicle for their specific needs. Brianna brings an impressive work ethic and friendly demeanor that impresses every client she comes in contact with. She consistently strives to be better than the day before, and that's exactly why she's been chosen as one of our March Employees of the Month!
We caught up with Brianna for a quick Q&A so that you can get to know her a little better…
Q. How long have you worked in the automotive industry? 
A. "Almost three years!"
Q. What made you choose to work for Frank Leta?
A. "I had a few interviews lined up when I interviewed here. There was just something about the way the salesmen interacted with each other that made me want to be a part of that. I canceled all of my other interviews as soon as I left. This is where I wanted to be."
Q. Name one thing you can't get through your workday without. 
A. "Some sort of caffeine."
Q. What are the three most important things in life to you?
A. "My family, my job, and my friends."
Q. You're on your lunch break and can eat at any restaurant in St. Louis–where would you go? 
A. "Sugarfire BBQ!"
Q. What's your favorite thing to hear from a customer? 
A. "That I was helpful, provided them a great experience, and didn't pressure them."
Q. You have a free Saturday–what do you spend it doing? 
A. "Camping with my family."
Q. Finish this sentence: "If I wasn't working in the automotive industry, I would be doing ______________". 
A. "Probably going to school for my BSN."
Q. What is one thing people would be surprised to learn about you?
A. "I'm left handed!"
Congratulations on being named employee of the month, Brianna! Want to get to know us more? Follow us on Facebook, Instagram, and Twitter!