Meet Our Employee of the Month: Claire Fallone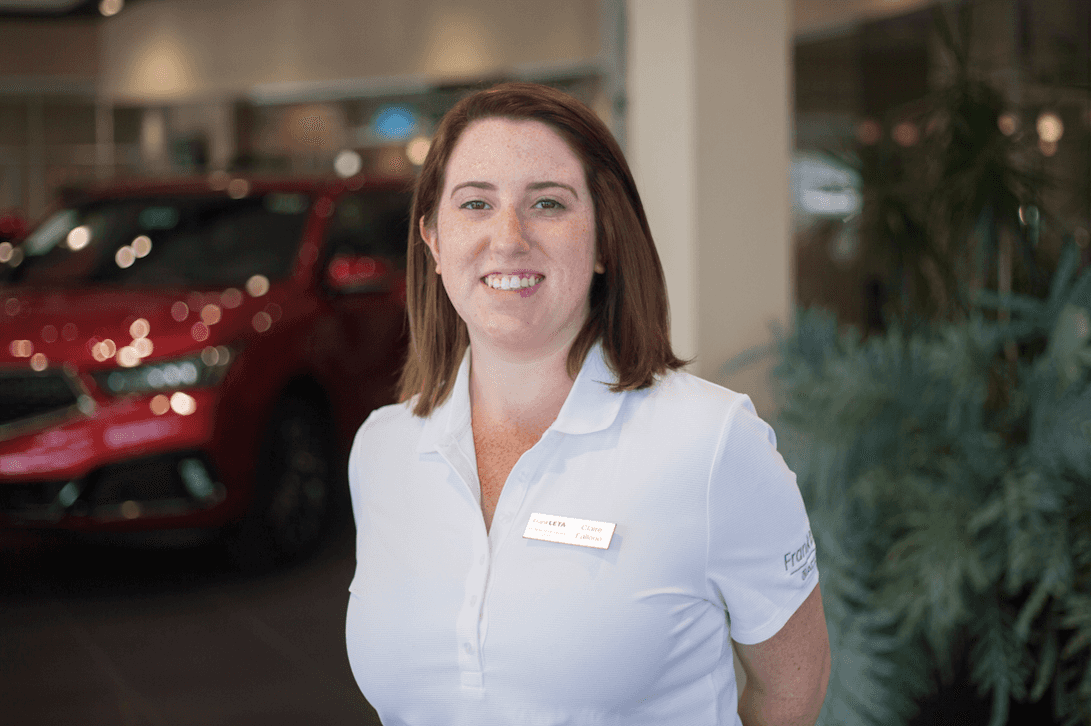 Every month our team votes on who is worthy of the Employee of the Month title. Many factors go into deciding on who will win, and for the first time ever we have a tie! So, for our second of two March Employees of the Month, we're introducing you to Claire!
Claire is one of our devoted product specialists who works diligently to find our clients the exact car they're looking for. Claire consistently goes above and beyond to deliver the absolute best experience possible to every client she works with. She's committed to learning and growing every single day in order to be the absolute best resource to her customers, and for that reason she's been chosen as one of our March Employees of the Month!
Q. How long have you worked in the automotive industry?
A. "Three years!"
Q. What made you choose to work for Frank Leta?
A. "During my first interview everyone seemed to be laughing and having fun. The potential to make a career for myself where I don't sit at a desk for 9 hours a day and management that actually cares and supports the team helped make my decision! I couldn't be happier with my choice."
Q. Name one thing you can't get through your workday without.
A. "A copious amount of coffee."
Q. What are the three most important things in life to you?
A. "My family and friends, my elderly pets (even though they're unappreciative jerks), and my goal of buying a house with my boyfriend."
Q. You're on your lunch break and can eat at any restaurant in St. Louis–where would you go?
A. "Uncle Bill's Pancake House. It was the first restaurant I went to on my first time in St. Louis and has held my heart ever since with their sour cream crepes."
Q. What's your favorite thing to hear from a customer?
A. "'I brought you a present'…Just kidding! I love when they thank me for everything and say that they'll be sending their family to me for their vehicle needs."
Q. You have a free Saturday–what do you spend it doing?
A. "In order: a relaxed brunch, knocking out a bunch of chores, taking my dog to the park, and then cooking a big, delicious dinner and watching tv with my boyfriend."
Q. Finish this sentence: "If I wasn't working in the automotive industry, I would be doing ______________".
A. "Probably still working in marketing. Writing blogs, designing websites, creating logos, and other creative projects."
Q. What is one thing people would be surprised to learn about you?
A. "There are too many things to pick just one!"
Congratulations on being named employee of the month, Claire! Want to get to know us more? Follow us on Facebook, Instagram, and Twitter!