Meet Our Employee of the Month: Claire Fallone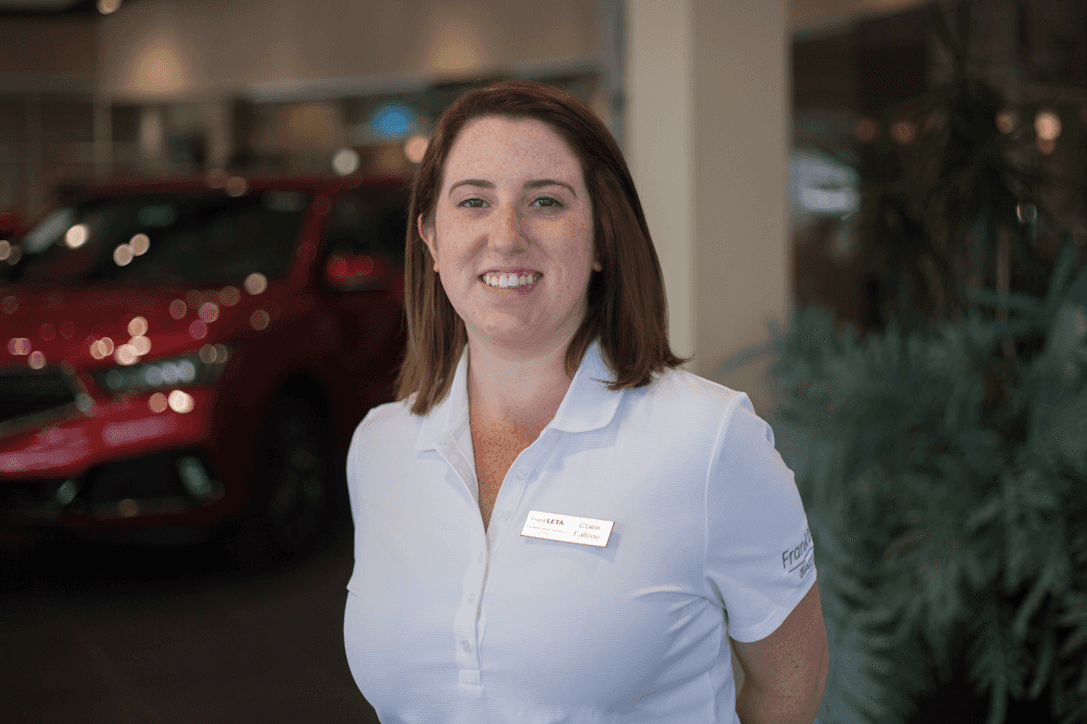 As one of our incredible product specialists, Claire consistently receives stellar reviews from her clients, wonderful feedback from her coworkers, and is always delivering top notch service every time she walks through our doors. In addition to be a great team player, she is also our October employee of the month!
We sat down with Claire for a little Q&A so you can get to know her a little better…
Q. How long have you worked in the automotive industry? 
A. "2.5 years."
Q. What made you choose to work for Frank Leta?
A. "After quitting my job to move to St. Louis with my boyfriend, I really wanted to find a company with a more positive culture with less 'office politics.' After my first interview at Frank Leta, I knew this was where I wanted to be."
Q. Name one thing you can't get through your workday without. 
A. "Coffee and aggressively saying 'good morning' to everyone."
Q. What are the three most important things in life to you?
A. "My loved ones, my happiness, and delicious food!"
Q. You're on your lunch break and can eat at any restaurant in St. Louis–where would you go? 
A. "The Post Bar and Grill in Maplewood. It was the first place that we ate after finishing moving here and has continued to be our go-to, I-don't-feel-like-cooking spot.
Q. What's your favorite thing to hear from a customer? 
A. "That this was the best time they've ever had buying a car from a dealership and that they are sending me their friends/family who are in the market."
Q. You have a free Saturday–what do you spend it doing? 
A. "I'd probably use it to drive home to Kansas City for the weekend to hang out with my big brother, Max, and best friend, Addi."
Q. Finish this sentence: "If I wasn't working in the automotive industry, I would be doing ______________". 
A. "Probably still working in the marketing field, but on the more artsy/design side instead of analytics."
Q. What is one thing people would be surprised to learn about you?
A. "I'm a huge comic book fan and have been my whole life!"
Congratulations on being named employee of the month, Claire! Want to get to know us more? Follow us on Facebook, Twitter, and Instagram!