Meet Our Employee of the Month: Cougar Knickerbocker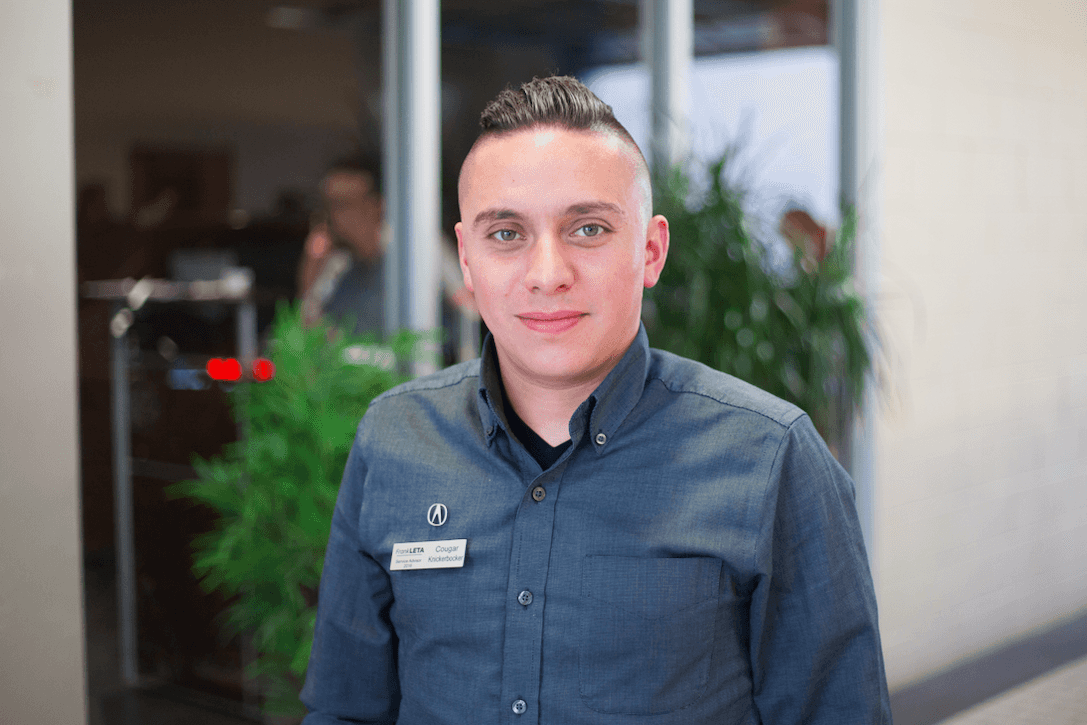 If you've pulled your vehicle through our service drive, you've likely had the pleasure of interacting with our service advisor, Cougar. He is one of our incredible service professionals who consistently delivers an exceptional experience to every client he assists. His service knowledge, attention to detail, and ability to make every client feel at ease is precisely why Cougar is our April employee of the month!
We caught up with Cougar for a little getting-to-know-you Q&A…
Q. How long have you worked in the automotive industry? 
A. "I've worked in the automotive industry for 15 years and with American Honda for 14 of it."
Q. What made you choose to work for Frank Leta?
A. "Frank Leta actually chose me to work here. I'm grateful for the opportunity to this day."
Q. Name one thing you can't get through your workday without. 
A. "A Redbull."
Q. What are the three most important things in life to you?
A. "First and foremost, my wife, my two beagles, and lastly, my guitars."
Q. You're on your lunch break and can eat at any restaurant in St. Louis–where would you go? 
A. "Jack Patrick's Bar & Grill in downtown St. Louis."
Q. What's your favorite thing to hear from a customer? 
A. "When they mention how appreciative they are of the work we've done for them."
Q. You have a free Saturday–what do you spend it doing? 
A. "I'd spend it with my wife and dogs."
Q. Finish this sentence: "If I wasn't working in the automotive industry, I would be doing ______________". 
A. "I would be doing everything I could to make a career in professional music."
Q. What is one thing people would be surprised to learn about you?
A. "I'm very interested in culinary arts!"
Congratulations on being named employee of the month, Cougar! Want to get to know us more? Follow us on Facebook, Twitter, and Instagram!