Meet Our Employee of the Month: Daniel Binkley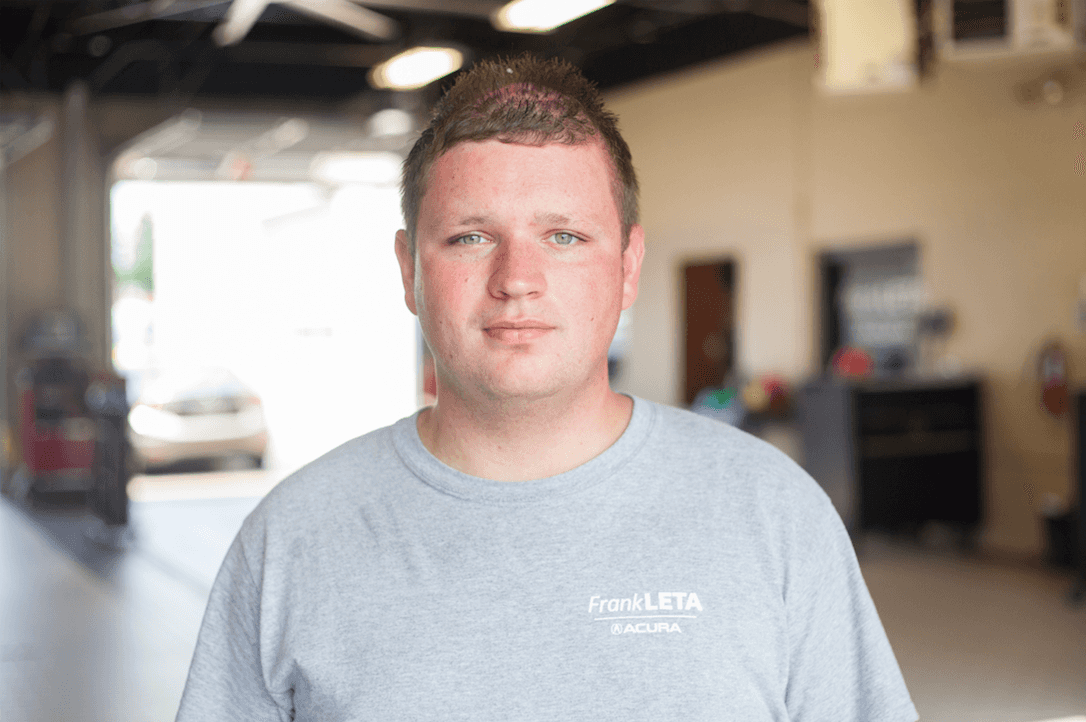 As one of our newest faces around the dealership, you may not have had the chance to meet him yet, but Daniel serves our clients everyday as our new car porter. Daniel brings a great attitude and work ethic to our team, which is why we've named him our July employee of the month!
I caught up with Daniel for a little "getting to know you" Q&A and here's what he said…
Q. How long have you worked in the automotive industry? 
A. "Four months."
Q. What made you choose to work for Frank Leta?
A. "I'm really interested in the automotive industry."
Q. Name one thing you can't get through your workday without. 
A. "Motivation!"
Q. What are the three most important things in life to you?
A. "My faith, family, and friends."
Q. You're on your lunch break and can eat at any restaurant in St. Louis–where would you go? 
A. "Hodak's."
Q. What's your favorite thing to hear from a customer? 
A. "That we not only met but exceeded their expectations!"
Q. You have a free Saturday–what do you spend it doing? 
A. "I usually spend my free time at the gym."
Q. Finish this sentence: "If I wasn't working in the automotive industry, I would be doing _________". 
A. "Sales."
Q. What is one thing people would be surprised to learn about you?  
A. "I drive an hour to work each day."
Congratulations on being named employee of the month, Daniel! Want to get to know us more? Follow us on Facebook, Instagram, and Twitter!