Meet Our Employee of the Month: Heidi Hughes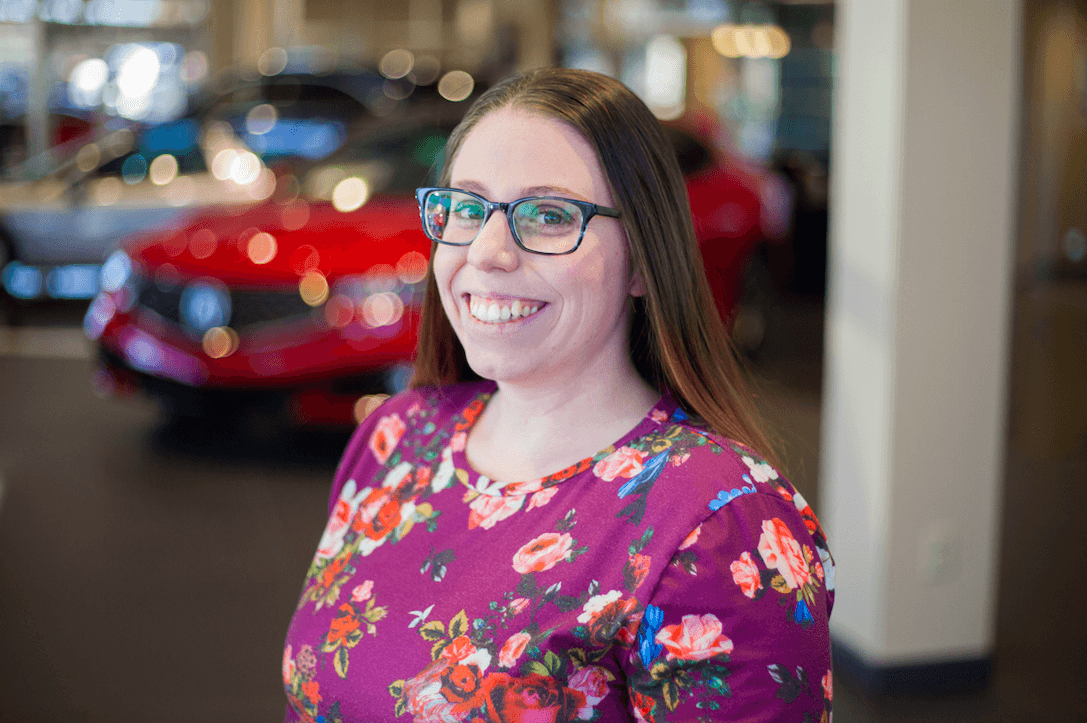 If you've met Heidi, you've likely never forgotten her. Her infectious smile, bubbly personality, and kind demeanor leaves a lasting impression on everyone she meets. She's served us through many roles here at the dealership and has solidified herself as an irreplaceable member of our team. Her devoted work ethic, encouragement to her coworkers, and positive attitude is just a few of the reasons why she is our February employee of the month!
We sat down with Heidi for a little Q&A so that you can get to know her a little better…
Q. How long have you worked in the automotive industry? 
A. "I have worked in the automotive industry for almost 7 years!"
Q. What made you choose to work for Frank Leta?
A. "I was looking for a new career path and came across an ad for a receptionist position at the Acura store. I decided to apply and loved what I saw at my interview. Many years and positions later, I am still here and loving it!"
Q. Name one thing you can't get through your workday without. 
A. "A smile."
Q. What are the three most important things in life to you?
A. "Family, friends, and photography."
Q. You're on your lunch break and can eat at any restaurant in St. Louis–where would you go? 
A. "Pappy's Smokehouse."
Q. What's your favorite thing to hear from a customer? 
A. "'Thank you for all your help!'"
Q. You have a free Saturday–what do you spend it doing? 
A. "Spending time with my family or going to a St. Louis Blues hockey game."
Q. Finish this sentence: "If I wasn't working in the automotive industry, I would be doing ______________". 
A. "Photography."
Q. What is one thing people would be surprised to learn about you?
A. "I was on the men's golf team in high school!"
Congratulations on being named employee of the month, Heidi! Want to get to know us more? Follow us on Facebook, Twitter, and Instagram!