Meet Our Employee of the Month: Jeremy Weibrecht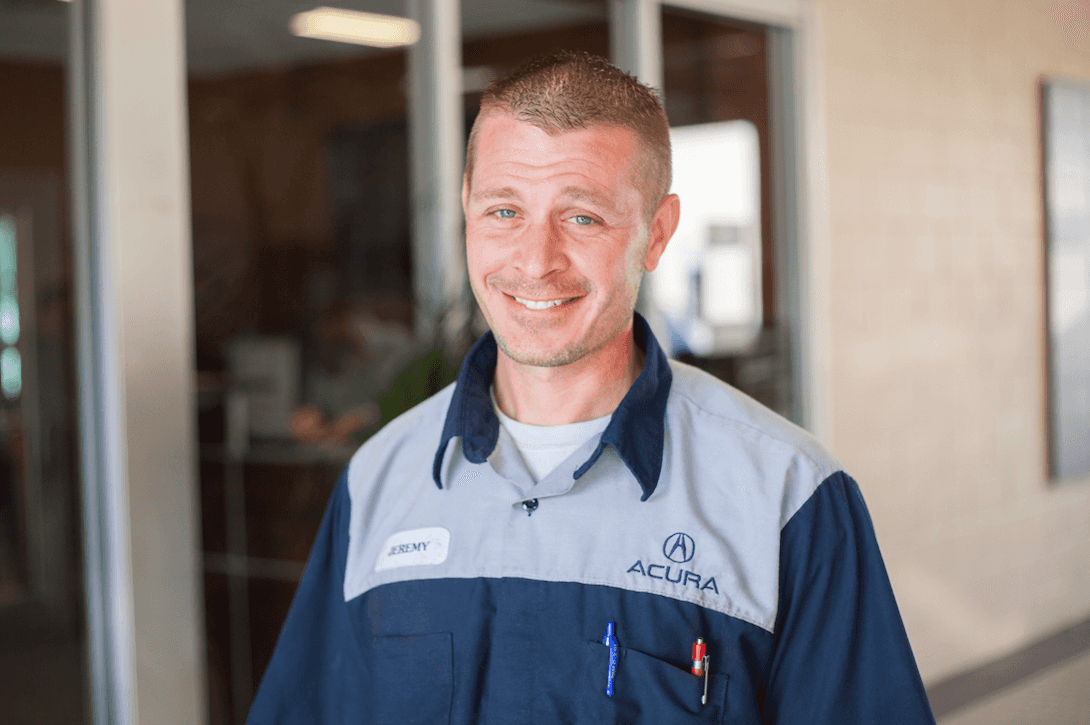 It's safe to say we love our technicians around here. As a client, you may or may not see them, but they're always there working their hardest towards providing the very best care to your vehicle. Not only is Jeremy one of these incredible service technicians, he's also our August employee of the month!
We sat down with Jeremy for a little Q&A so you can get to know him…
Q. How long have you worked in the automotive industry? 
A. "Just over 18 years!"
Q. What made you choose to work for Frank Leta?
A. "Getting the opportunity was just plain luck. I enjoy coming to work everyday and love working for the company."
Q. Name one thing you can't get through your workday without. 
A. "My headphones, so I can listen to music."
Q. What are the three most important things in life to you?
A. "My son, Owen, my fiancé and step-daughters, and exercising."
Q. What's your favorite thing to hear from a customer? 
A. "That we've fixed their issue that no one else could figure out."
Q. You have a free Saturday–what do you spend it doing? 
A. "Something active–hiking, running, going to the gym, or hanging with the kids."
Q. Finish this sentence: "If I wasn't working in the automotive industry, I would be doing ______________". 
A. "I would be a veterinarian."
Q. What is one thing people would be surprised to learn about you?
A. "I was raised on a farm in a small town!"
Congratulations on being named employee of the month, Jeremy! Want to get to know us more? Follow us on Facebook, Instagram, and Twitter!