Meet Our Employee of the Month: Josh Simitjis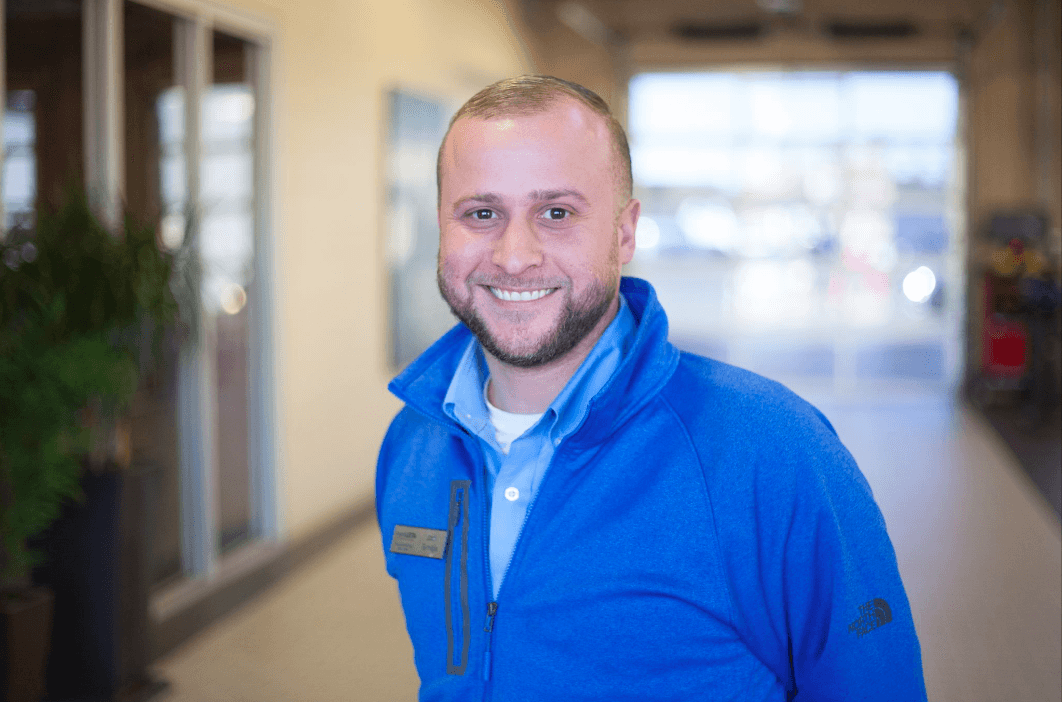 Josh has made quite the ascension through the Frank Leta ranks from where he started, with his latest position making him the new GM of our brand new automotive detailing business, Auto Detail STL. He's constantly committed to providing the absolute best customer service experience to every single customer who drives their car through our service garage doors, and it's for that reason–and many more–that he's our October employee of the month!
To get to know Josh on a more personal level, here's a little Q&A…
Q. How long have you worked in the automotive industry? 
A. "16 years."
Q. What made you choose to work for Frank Leta?
A. "The people and the great work atmosphere!"
Q. Name one thing you can't get through your workday without. 
A. "Morning coffee."
Q. What are the three most important things in life to you?
A. "Family, happiness, and being successful."
Q. You're on your lunch break and can eat at any restaurant in St. Louis–where would you go? 
A. "Anywhere with sushi!"
Q. What's your favorite thing to hear from a customer? 
A. "'Your team did a phenomenal job.'"
Q. You have a free Saturday–what do you spend it doing? 
A. "Hunting."
Q. Finish this sentence: "If I wasn't working in the automotive industry, I would be doing ______________". 
A. "A police officer."
Q. What is one thing people would be surprised to learn about you? 
A. "I love to cook and eat very spicy food."
Congratulations on being named employee of the month, Josh! Want to get to know us more? Follow us on Facebook, Twitter, and Instagram!