Meet Our Employee of the Month: Justin Vance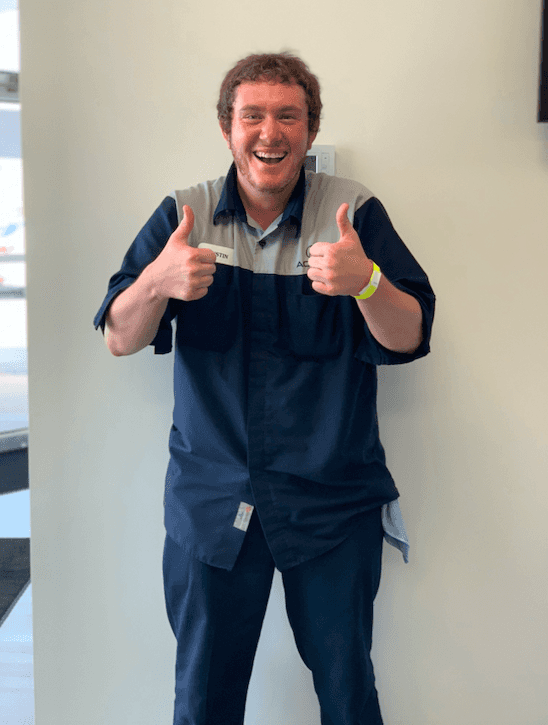 As one of our new car porters, Justin works behind the scenes to keep the flow of business moving in order to ensure our customers get in and out as efficiently as possible. In addition to his hard work ethic, Justin brings an uplifting attitude to work everyday and encourages his fellow teammates to do the same, which is why he is our September employee of the month!
We caught up with Justin for a little Q&A so that you can get to know him a little bit better..
Q. How long have you worked in the automotive industry? 
A. "Five years."
Q. What made you choose to work for Frank Leta?
A. "I love cars!"
Q. Name one thing you can't get through your workday without. 
A. "Bang energy drinks."
Q. What are the three most important things in life to you?
A. "My family, friends, and my dog."
Q. You're on your lunch break and can eat at any restaurant in St. Louis–where would you go? 
A. "Frankie G's."
Q. What's your favorite thing to hear from a customer? 
A. "That I did a good job!"
Q. You have a free Saturday–what do you spend it doing? 
A. "Hanging out with my friends."
Q. Finish this sentence: "If I wasn't working in the automotive industry, I would be doing ______________". 
A. "HVAC servicing."
Q. What is one thing people would be surprised to learn about you?
A. "That I'm going to school to work in the HVAC industry."
Congratulations on being named employee of the month, Justin! Want to get to know us more? Follow us on Facebook, Instagram, and Twitter!