Meet Our Employee of the Month: Marcell Jones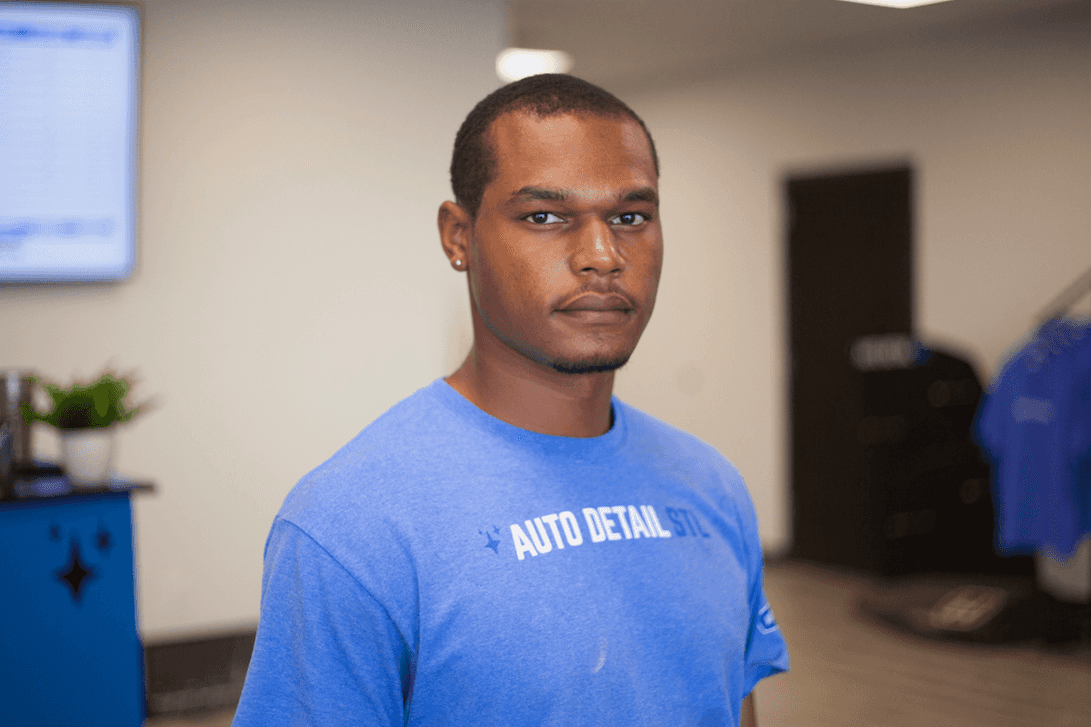 Since we launched our new business right next door, Auto Detail STL, we've been busier than anticipated and growing by the day. This level of growth requires finding and hiring excellent team members who can not only keep up with the fast pace day-to-day, but excel doing so. Marcell does just that, and this is why we've chosen him as our June employee of the month!
We sat down with Marcell for a little Q&A so that you can get to know him a little better…
Q. How long have you worked in the automotive industry? 
A. "One year."
Q. What made you choose to work for Frank Leta?
A. "I was looking for a better job opportunity."
Q. Name one thing you can't get through your workday without. 
A. "Music!"
Q. What are the three most important things in life to you?
A. "God, my family, and integrity."
Q. You're on your lunch break and can eat at any restaurant in St. Louis–where would you go? 
A. "Benton Park Café."
Q. What's your favorite thing to hear from a customer? 
A. "How much they love their rims!"
Q. You have a free Saturday–what do you spend it doing? 
A. "Enjoying time with my friends and family."
Q. Finish this sentence: "If I wasn't working in the automotive industry, I would be doing ______________". 
A. "Construction."
Q. What is one thing people would be surprised to learn about you?
A. "I was a state qualifier in wrestling."
Congratulations on being named employee of the month, Marcell! Want to get to know us more? Follow us on Facebook, Twitter, and Instagram!