Meet Our Employee of the Month: Ryan Duffy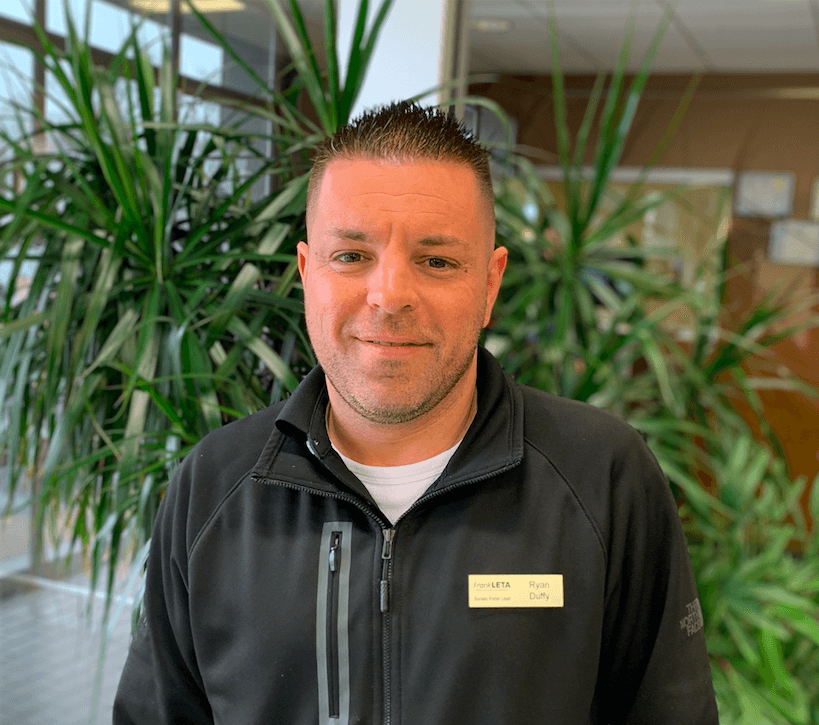 There are a lot of moving parts when it comes to running a successful dealership, and someone that has to have knowledge of all those parts as it pertains to our vehicles is our lot manager, Ryan. He's so hard working that you'll likely only catch a glimpse of him as he's continuously darting from one side of our dealership to another, and this work ethic happens to be why he's our March employee of the month!
Since he's hard to catch, you can get to know him a little bit better through our Q&A below…
Q. How long have you worked in the automotive industry? 
A. "I've been in and out of the automotive industry since 2005."
Q. What made you choose to work for Frank Leta?
A. "I chose to work for Frank Leta after having a conversation with Josh Simitjis, the reconditioning manager."
Q. Name one thing you can't get through your workday without. 
A. "Playing a joke on a coworker!"
Q. What are the three most important things in life to you?
A. "My daughter, Peyton, my mother, Nancy, and my girlfriend, Jules, and her two children."
Q. You're on your lunch break and can eat at any restaurant in St. Louis–where would you go? 
A. "Tucker's Place!"
Q. What's your favorite thing to hear from a customer? 
A. "'Job well done!' Knowing they are satisfied lets me know I've done my job."
Q. You have a free Saturday–what do you spend it doing? 
A. "Running errands with the kids and getting things done."
Q. Finish this sentence: "If I wasn't working in the automotive industry, I would be doing ______________". 
A. "I would be working for an airline."
Q. What is one thing people would be surprised to learn about you?
A. "That I work part time in the auto repossession industry."
Congratulations on being named employee of the month, Ryan! Want to get to know us more? Follow us on Facebook, Twitter, and Instagram!