Meet Our Employee of the Month: Steven Cervantes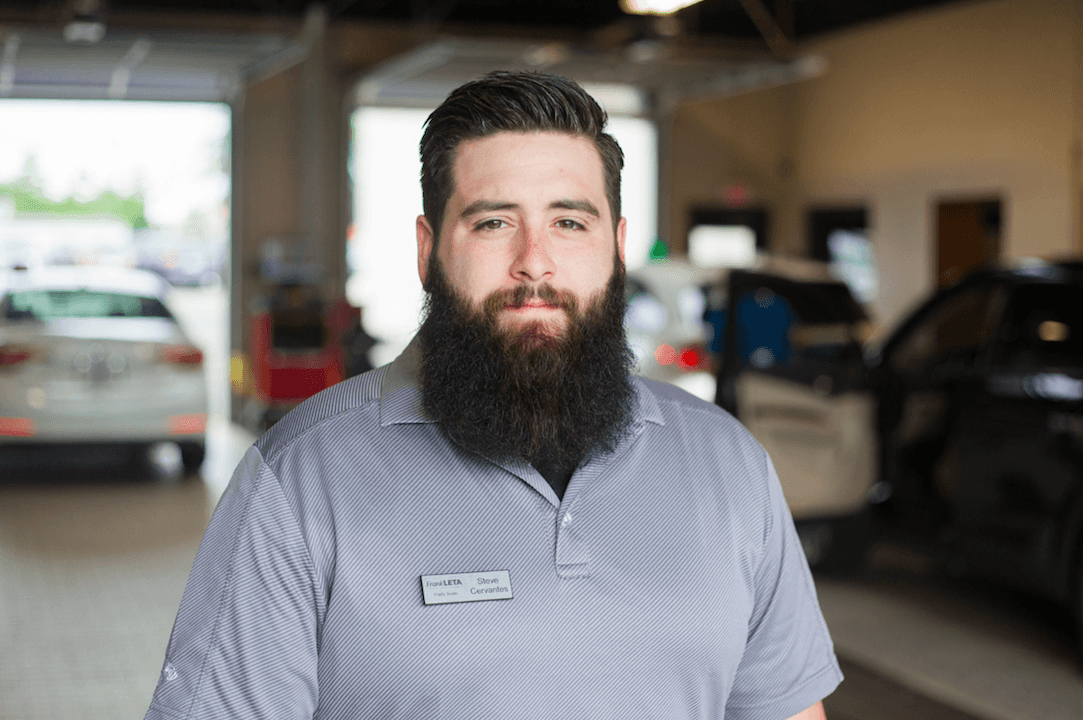 If you've serviced your vehicle with us before, you've likely noticed that we have an in-house parts department as you pull into our service drive. Whether it's providing our service technicians with equipment to use on a customer's vehicle repair, or a customer wishing to order something specific and hard to find, our parts department is up for the challenge. Not only is Steven one of our incredible parts advisors, he's also our June employee of the month!
In case you haven't met Steven, heres a little Q&A with this impressively-bearded fella…
Q. How long have you worked in the automotive industry? 
A. "10 years."
Q. What made you choose to work for Frank Leta?
A. "I wanted a career change and here I am!"
Q. Name one thing you can't get through your workday without. 
A. "Coffee."
Q. What are the three most important things in life to you?
A. "Family, friends, and health."
Q. You're on your lunch break and can eat at any restaurant in St. Louis–where would you go? 
A. "Thatsa Nicea Pizza."
Q. What's your favorite thing to hear from a customer? 
A. "Hearing 'thank you!'"
Q. You have a free Saturday–what do you spend it doing? 
A. "Anything that includes family and friends."
Q. Finish this sentence: "If I wasn't working in the automotive industry, I would be doing ______________". 
A. "Something in the food industry."
Q. What is one thing people would be surprised to learn about you? 
A. "I love to cook and try new foods!"
Congratulations on being named employee of the month, Steven! Want to get to know us more? Follow us on Facebook, Instagram, and Twitter!