Meet Our Employee of the Month: Tiffanie Williams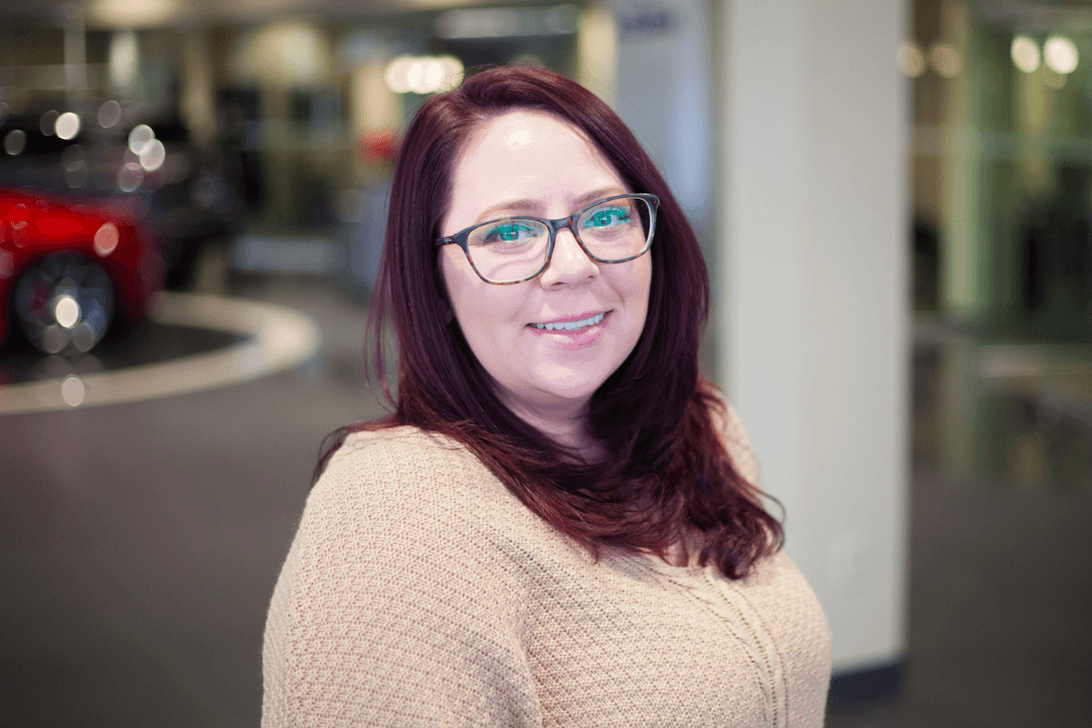 There's a lot of faces working behind the scenes that our customers usually don't get the pleasure of meeting or working directly with, but these individuals are vital to the successful operation of our business. Between working diligently as our title clerk and constantly encouraging those around her to be their very best, it's no surprise that Tiffanie is our February employee of the month!
If you haven't gotten the chance to chat with Tiffanie, read on to learn more about her!
Q. How long have you worked in the automotive industry?
A. "Two years."
Q. What made you choose to work for Frank Leta?
A. "I wanted a new environment away from the medical field."
Q. Name one thing you can't get through your workday without.
A. "Laughing with my coworkers!"
Q. What are the three most important things in life to you?
A. "My kiddos, Gabe and Bella, having a positive environment, and laughter–I'm a fish out of water without it."
Q. You're on your lunch break and can eat at any restaurant in St. Louis–where would you go?
A. "Bartolino's South. Get the toasted ravioli siciliano!"
Q. What's your favorite thing to hear from a customer? 
A. "That I've made their day or that they had a fantastic experience with our dealership."
Q. You have a free Saturday–what do you spend it doing? 
A. "Kickboxing and a Blues game with my family or a car show with friends."
Q. Finish this sentence: "If I wasn't working in the automotive industry, I would be doing _______."
A. "I would be in the photography field."
Q. What is one thing people would be surprised to learn about you?
A. "That I have over a dozen tattoos and that I love all things car related!"
Congratulations on being named employee of the month, Tiffanie! Want to get to know us more? Follow us on Facebook, Instagram, and Twitter!