Meet Us Monday: Joe Elder, Sales Manager
We get to know our customers each and every day, so we'd like you all to get to know us, too! This week, we're introducing you to Joe Elder, our Sales Manager, who you'll likely see when you pop in the dealership to check out a car!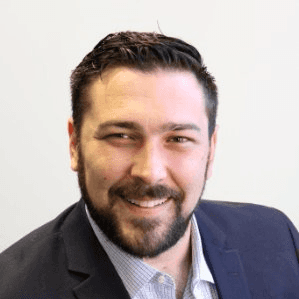 Q. How long have you worked for Frank Leta Acura?
A. 8 months.
Q. What position did you start in, and what position are you in now?
A. First as a product specialist, then sales manager and new car specialist.
Q. Name one thing you can't get through your workday without.
A. COFFEE.
Q. What is the coolest experience you've had so far while working for Frank Leta Acura?
A. The first car "deal" I did as a Sales Manager was one for the Frank Leta Charitable Foundation. We donated a car to a man who had brought himself out of homelessness. That experience wouldn't have been possible if not for the generosity of Frank Leta.
Q. What is your favorite memory that sticks out to you in your time working for Frank Leta Acura? 
A. Being able to help those that are less fortunate and have turned around their lives. They've made an impression on me.
Q. If your coworkers could use three words to describe you, what would they say?
A. Handsome, skinny and modest. Wait, did you mean things I want them to say or things they would actually say?
Q. You're on your lunch break and can eat at any restaurant in St. Louis–where would you go?
A. Water Street in Maplewood.
Q. What's your favorite thing to hear from a customer?
A. I love when a customer tells me their experience has been the best they've had in regards to buying a car. That's what I shoot for with every customer that walks through the door.
Q. You have a free Saturday–what do you spend it doing?
A. Hanging out with my wife and dogs.
Q. Finish this sentence: "If I wasn't working in the St. Louis automotive industry, I would be doing _______________". 
A. Teaching high school math.
Q. What is one thing people would be surprised to learn about you?
A. That I've played the guitar since I was a kid.