The Best of the Best in St. Louis: Pizza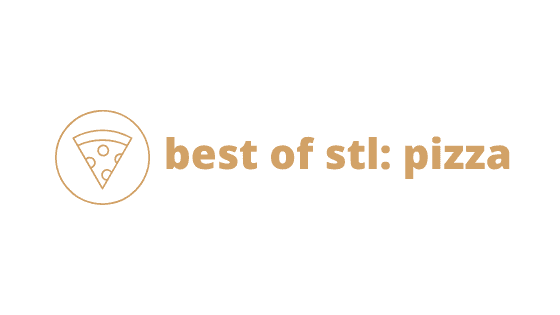 We like to believe St. Louis is a pizza destination. That's right, people from across the globe traveling to the middle of our fine country just to sample our pies–we can see it now… But really, we have some insanely good pizza in our city.
So, in light of Pi Day (ya know, 3.14), we've rounded up a list of our personal favorite pizza spots around St. Louis. Disclaimer: a list of "best of" pizza places can tend to cause quite a debate, so feel free to submit your favorite spot in the comments (and please remember, we're all in this together. May the love of pizza unite us, not divide us).
Take it from President Obama himself–this is one of the best Chicago-style pizza spots you'll find in the Midwest. President Barack Obama tried and loved this place so much, that he invited the owners to the White House to make him another pizza. Ok, a batch of pizzas. Alright, he invited them to the White House to make him twenty pizzas. That's true love.

If the Food Network naming this spot as one of the top bakeries in the country doesn't do it for you, maybe their intriguing menu featuring items like a smoked beet sandwich will. But hey, this post isn't about sandwiches, it's about pizza! Union Loafers is arguably one of the most popular places to open in St. Louis in recent years, and if you're wanting to experience their out-of-this-world pizza for yourself, you better book a reservation, because they only serve it from 5p-9p

Dewey's Pizza

Their viewing kitchen where kids can watch the staff throw the pizza dough as they prepare to make your pizza is reason enough to pack the kids in the car and go, but their irresistible dough and fun pizza combinations are what will keep you coming back for more.

Controversial topic ahead: St. Louis-style thin crust pizza. Some of you love it, some of you hate it, some of you don't consider it pizza at all. However, for those who do enjoy the thin slice, Imo's is the spot for this provel-topped treat. Haven't tried provel cheese? Oh boy, you're in for a treat.

Whether you're going out with the girls, planning a family gathering, or your usual Friday date night with the spouse, Katie's has the perfect atmosphere blending beautiful interiors with delicious Italian fare. What do we recommend? The sausage and balsamella pizza, which features fennel sausage, balsamella, fontina, leeks, calabrese peppers, pine nuts, and fennel pollen–give it a shot! Side note: Their housemade artichoke toasted ravioli will blow your mind.

You may not think much of this little gem tucked away into a strip right across from Frank Leta Acura, but don't discount it–their pizza is outstanding. Looking for something sweet after your meal? They make their tiramisu in house and it is heavenly. Next time you're in South County, check them out!

Don't let a few crazy kids stop you from a delicious meal out on the town! Take them to Pastaria–one of the most family friendly yet absolutely delicious restaurants in all of STL. Can't quite convince them to go? Just mention their walk-up gelato bar–enough said. P.S. If you don't order the risotto balls, then you'll regret it for the rest of your life (or at least until you go back).
We hope you enjoyed our "Best Of" round up of mouth-watering pizza in St. Louis! Be sure to follow us on Facebook, Twitter, and Instagram for future lists!