What Do I Need to Bring When Buying A New Acura in St. Louis?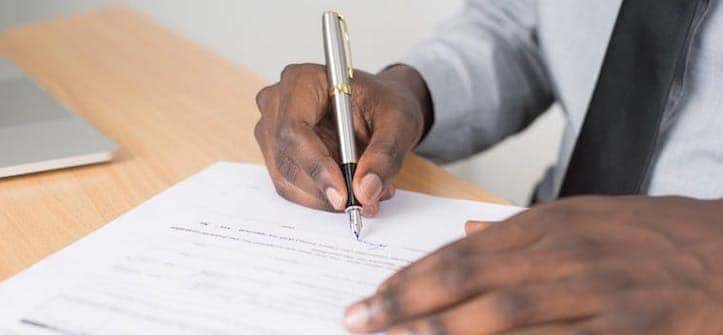 If you're ready to take the leap and experience the luxury and style of a new Acura vehicle, then you'll want to come to the dealership prepared with the right materials and paperwork. While the necessary information can vary by location, our Acura dealership in St. Louis recommends bringing the following documents to enable our customers to navigate the car-buying process quickly and ensure their new luxury vehicle is ready to hit the road.
View New Acura Inventory In St. Louis
Valid Driver's License
While it may seem obvious, your driver's license acts as your form of identification for your desired method of payment. It also proves to the dealership that you can safely and legally drive your new car off their lot.
Proof of Car Insurance
Besides having a valid driver's license, St. Louis auto shoppers will need to first insure the new Acura vehicle they're purchasing and have proof before driving away. If you know for a fact which car you are buying, you can call ahead to set up a new insurance policy or you can contact your insurance company to receive the new insurance card. It's best to plan ahead and set up insurance for your new ride as soon as possible to keep things moving at the dealership.
Current Vehicle Title & Registration For Trade-in
Do you plan to trade in your current vehicle and take home a capable pre-owned Acura model? Reliable to a fault, Acura vehicles are incredibly durable and carry a highly-regarded reputation for quality, making them an exceptional choice in a pre-owned vehicle. If this is the case then you will need to provide a copy of your current registration as well as the car title to prove that you are the owner. This also ensures that ownership can be easily transferred from you to the dealership.
Form of Payment or Financing Information For Your Ride
Finally, the last two things you'll want to have with you is a way of funding your vehicle and down payment, as well as any personal information needed for financing your ride if you plan on getting a loan. This information includes your recent pay stubs, credit score report, and a list of references that can help alleviate the crediting process.
Visit Our St. Louis Acura Dealer For Your Next Vehicle!
Are you ready to slide behind the wheel of a high-quality luxury Acura vehicle from Frank Leta Acura in St. Louis? Contact us today when you have all of these documents handy to learn more about our large inventory and to receive expert advice from our knowledgeable sales staff. We look forward to helping you into your dream car!