Where Can I Find Vehicle Reconditioning Services in St. Louis?
One thing we can say with certainty is that the general St. Louis public knows about us (thank you Grandpa for the infamous "can't beat a Leta" slogan that has stood the test of time), however, what you may not know is that we have an entire reconditioning business ran right here out of our dealership.
Whether you recently were involved in a car accident and require a bumper replacement, or the new driver in your house just scratched up the paint pulling out of the garage (oh, to be 16 again), we've got you covered. Our Reconditioning Department, which is run by Josh Simitjis (pictured below), offers a variety of services including: wheel repair, headlamp restoration, body and bumper repair, bumper replacement, paint touch-up, and scratch repair, in addition to a full range of detail services.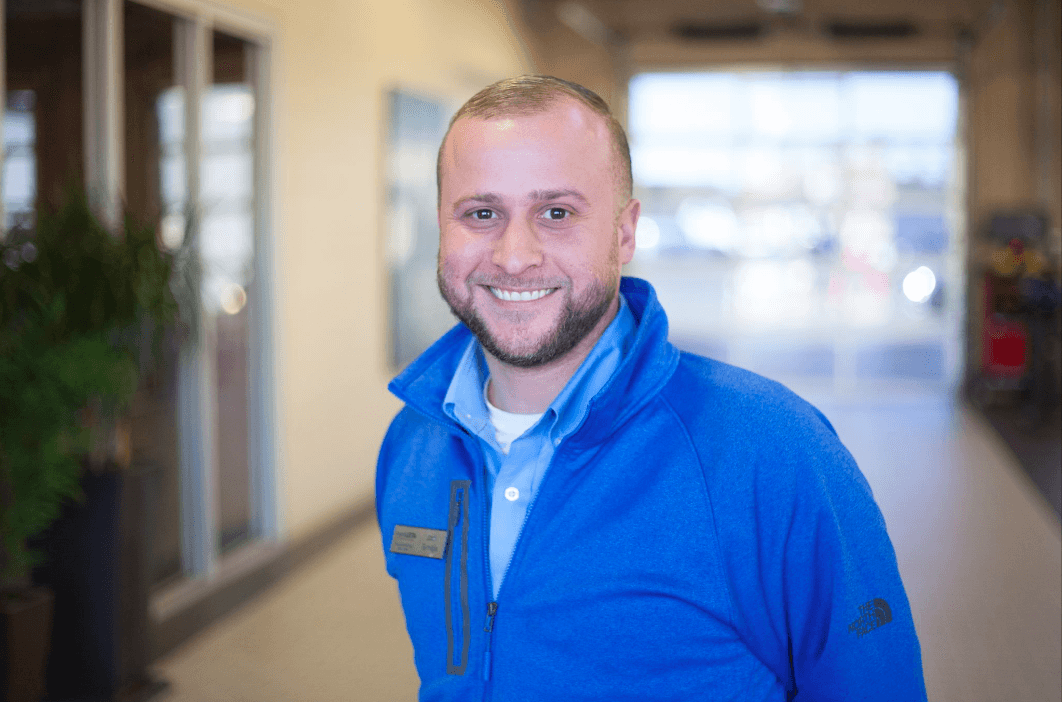 "If a customer would like to schedule a service, they can easily do so online, or they have the option to call the dealership–or even me directly! We match any insurance quote and offer pricing competitive to our competition. We stand proudly behind our work and believe it shows when you receive your vehicle back from us," said Simitjis.
Similar to our service department, Simitjis and his team offer same day or next day repairs, and not only that, they also offer free loaner vehicles to anyone receiving work done, which means getting the necessary (but not always fun) fixes done to your vehicle will never require an inconvenience to your day-to-day life.
Now, say your car is in tip top shape and needs no physical repairs, but could use a good cleaning to remove that pesky dog hair or the 1,846 crushed goldfish crackers from the seat crevices (we see you, parents), they can help with that, too. Our reconditioning department offers a full range of car detailing services from a Bronze Detail, which includes a hand wash and dry and interior vacuum, to a Diamond Detail, which includes both those services, in addition to cleaning your windows, floor mats and carpets, wheels and tires, a body shine, air freshener, a cleaning and conditioning of your leather, center console and arm rests, as well as shampooing your carpets, a hand wax, cleaning the engine compartment, a clay bar, and lastly but certainly not least, an odor eliminator and sanitizer! Whew…
Long story short: if you have a need, we've got you covered. Ready to book a service with our Reconditioning Department? Give us a call or book online here. Easy peasy.