Most Reviewed Acura Dealership in St. Louis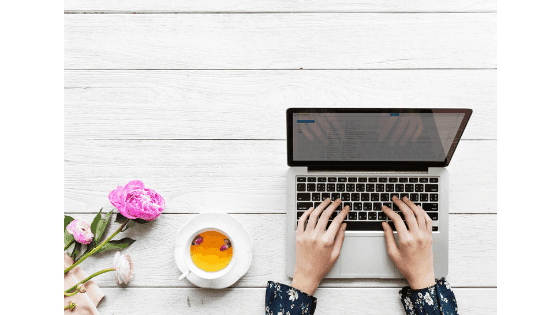 Most Reviewed Acura Dealership in St. Louis
Reviews matter. They really do. Whether you're a car dealership, restaurant, or retail shop, reviews can make or break a business. This is precisely why we take online reviews so seriously around here, and why we're proud to be one of the most and best reviewed dealerships in St. Louis, MO.
We invite you to check us out on Google or
Facebook
any time, but to take the work out of it, we're sharing some of our customer's reviews with you right here!
Auto Service Reviews
We pride ourselves on the level of service we provide to our clients both in our sales department and service.
When coming in for service
, we want to make sure you are as comfortable as possible while you wait for your vehicle (side note: did you know that if your service is going to take longer than two hours, we provide a loaner vehicle to you for free?). Describing the comfort of our waiting area, customer Caprianna wrote,
"It is always a pleasure at Frank Leta Acura. It's like a Vehicle Maintenance Spa, so to say. While Frank Leta employees take great care of your vehicle's needs–they also take care of you and the party you come with. Frank Leta Acura's waiting area gives you that home-like feeling as well. If you haven't had lunch and need something to pacify yourself, there are a variety of snacks and drinks to choose from! And for that winter cold, there is also hot chocolate (better than Starbucks), coffee and hot tea. The family staff (that's what I call them because they are like one big family) are always smiling, welcoming, professional and patient. Heather and Sam, the two Service Advisors I have had the pleasure of working with are exceptional! Rod, the Shop Foreman, is amazing and takes pride in his work and is also very knowledgeable with Acura vehicles and maintenance. The slogan, 'you can't beat a Leta' stands true and strong. Thank you Frank Leta for being my go-to for my Acura MDX needs!"
We also strive to provide the most upfront and honest advice on how to best maintain your vehicle through our service advisors, who easily and tentatively walk you through every step of your service appointment and explain the work in detail. Customer A. Taylor wrote, "Just wanted to say thank you to Sam Jones in the service department. He took the time to explain what my car needed and why. He really took the time to answer my questions and make sure I understood what maintenance I needed. Thanks for going the extra mile and cleaning the black shoe marks off of my door and kick plate. He also updated my maintenance book and was very personable! Best service experience I've ever had at this dealership! Thanks Sam! You're awesome!"
St. Louis Acura Dealership Reviews
At the same time, our product specialists give just as much attention to detail when showing vehicles to clients and helping guide them to the right car for them. Customer Donna R. wrote, "I had been happily driving my Acura Integra for MANY years, but the time had finally come for me to purchase a new car. I told sales associate Brendan Corley that I would need some time to shop around and make sure that whatever new car I purchased would be the right choice for me. Brendan was very helpful during each of our several visits to the dealership and encouraged me to take as many test drives as I needed to make my decision. I appreciate his patience with me! Brendan is very knowledgeable and thoroughly explained and demonstrated the features and technology in the vehicle. I also thank new sales trainee Aaron for the assistance he provided when Brendan was busy assisting other customers. I am very happy with my new Acura ILX!"
We're a family-run business, and it's in our nature to treat each of our customers as an extension of our family as well, which is why we especially love to hear reviews like this from Dennis R., "I had a very pleasant experience while buying a used car from Frank Leta Acura. Sean, my salesperson, was very professional, answered all of my questions honestly and was generally just a nice guy to deal with. Bez in finance completed the process seamlessly and smoothly while explaining the different options and made the whole deal work out better than I could have expected. I would recommend to anyone in the market for a vehicle to feel confident in Frank Leta Acura and specifically Sean and Bez to guide you through the process in a courteous and professional manner. Thank you guys!"
If you'd like to read more reviews on Frank Leta Acura, we invite you to check us out on Google or
Facebook
any time. Even better, we invite you to stop into our dealership and experience for yourself the level of customer service we provide to each of our wonderful customers every day.