Meet Our Employee of the Month: Adam Colvin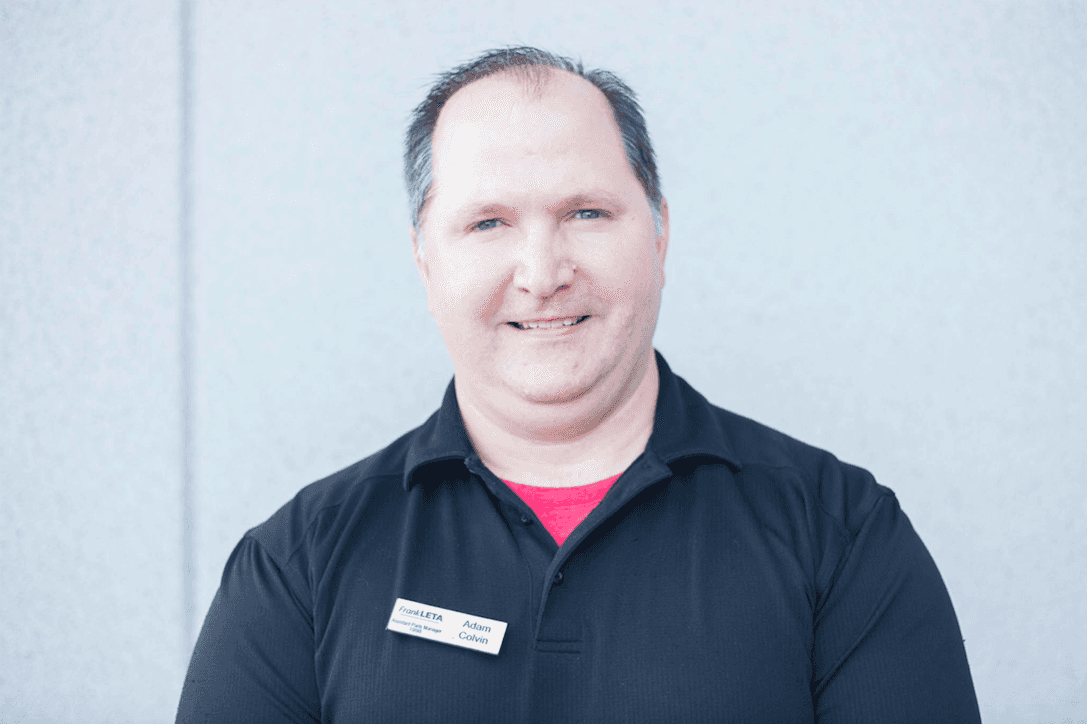 As our Assistant Parts Manager, Adam keeps busy making sure our customers, as well as our service team, always have the parts and equipment available when they need it. He shows up every single day with an eagerness to help his coworkers and a positive attitude no matter what his day throws at him, and that's exactly why he is our November employee of the month!
Check out a little Q&A we did with Adam to get to know him a little better…
Q. How long have you worked in the automotive industry? 
A. "I started in the automotive industry in 1996."
Q. What made you choose to work for Frank Leta?
A. "I had met Jeff Lind (our Service Director) working for CarQuest and knew they had an opening."
Q. Name one thing you can't get through your workday without. 
A. "A GOOD cup of coffee!"
Q. What are the three most important things in life to you?
A. "My wife, Melissa, and kids, Ben and Samantha."
Q. You're on your lunch break and can eat at any restaurant in St. Louis–where would you go? 
A. "Mai Lee!"
Q. What's your favorite thing to hear from a customer? 
A. "That I was able to help them save some time."
Q. You have a free Saturday–what do you spend it doing? 
A. "Anything with my kids."
Q. Finish this sentence: "If I wasn't working in the automotive industry, I would be doing ______________". 
A. "Home improvements!"
Q. What is one thing people would be surprised to learn about you?
A. "I enjoy doing crafts and model kits."
Congratulations on being named employee of the month, Adam! Want to get to know us more? Follow us on Facebook, Twitter, and Instagram!